Google Maps Free Advertising
by Bryan Roberts | November 17, 2017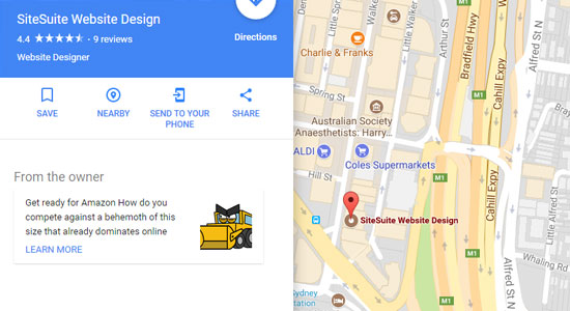 For those unaware Google has recently opened up some space for posts on Google Maps.
You can enter a short text message with an associated image, and choose from a number of button options to click through to a url on your site. The posts only have a shelf life of 7 days.
If you want to see how one looks, you can simply find us on maps and click through to our listing.
This isn't going to set the online world on its ear, but it's free and an expansion of organic space on Google which is rare these days.
If you have questions, or need to find out how to get your Google Map listing up and running to take advantage of the posts, drop us a line at info@sitesuite.com.au or call Bryan Roberts on 8904 7500.
Don't Miss Anything
Get email updates when the next blog is posted.