Seth Godin and the Entrepreneurial Revolution
SETH GODIN is the author of 17 bestselling books. He talks about the post-industrial revolution, how ideas spread, marketing, leadership and most of all, changing everything. His books include Linchpin, Tribes, The Dipand Purple Cow.
In addition to his writing and speaking, Seth is founder of squidoo.com, a fast growing, easy to use website. His blog is one of the most popular online, however it was no longer considered financially viable and was sold to HubPages.
In 2013, Godin was inducted into the Direct Marketing Hall of Fame, one of only three chosen for this honour.
In this video Seth Godin talks about how business owners can win in today's economy: Be indispensible, and do work that makes a difference.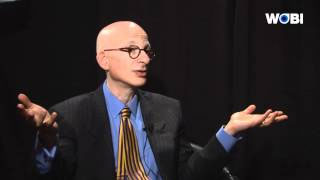 <

Co-founder and Managing Director of SiteSuite Australasia, Australian pioneers in web design and ecommerce since 1997. For more from Chris you can follow him on Google+ or Twitter, and for further professional musings and thoughts on his other passions in life, www.chrissutton.com
Don't Miss Anything
Get email updates when the next blog is posted.