What is Google Plus and why should I join another social platform?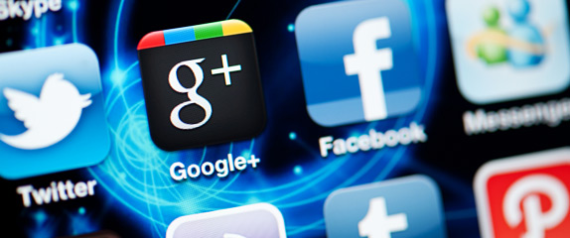 In the web industry, we need to spend a lot of time researching and keeping up with the constant change in order to provide relevant and sound advice to our customers.
Our customers are typically small to medium businesses who often don't have the time to engage on any social media, but one of the questions I'm being increasingly asked is what is Google Plus?
We've all seen the gradual change within Google towards better quality content being a key search factor, along with the growing influence of social media on search, but to put it bluntly, Google Plus has the potential to permanently change the search landscape.
If you and your business aren't actively engaged on Google Plus, you are placing your business at risk!
A study by SearchMetrics earlier this year (you will need to register to download the study) showed that social signals such as "Likes" etc correlated very closely to search rankings, and that Google +1s more so than Facebook and Twitter. Correlation isn't necessarily causation, but recent comments by Matt Cuttsand a Google blogannouncing "in depth" articles show that Google Plus participation is going to be vital to gain and maintain rankings.
So, what is Google Plus and how do I use it?
If I had to summarise my thoughts on Google Plus, it would be that I came for the SEO benefits, but stayed for the huge amount of valuable and relevant of information that is shared, the standard of discussion and the willingness of most members to help out and contribute.
Google Plus is different to other social media, in my experience it is less prone to bad behaviour, and experienced members give freely of their time. Discussion topics can we wide ranging, I've been caught up in discussions on music, poetry, westies (as in dogs, via one of the very many "communities"), as well as my core interests of web design, digital marketing and social media.
While I've had a Google Plus profile for quite some time I've only been actively engaging for the last few months. So instead of me trying to explain it all, I'll link to some excellent articles by Martin Shirvington, an outstanding authority on Google Plus amongst many other things and someone who will engage with you and help you make the most of this platform. (Make sure your first connection on G+ is Martin)
"If you think Google Plus is just another social site, you are in for a big surprise. What has been created is, put simply, a phenomenal tool for human communication, and much more. But it takes you to experience it, embrace it and 'get it' before this realisation really comes."- Martin Shirvington

Martin Shervington

Marketing, Psychology & Google+ Insights
What is Google Plus? A Complete User Guide. (Videos and Blog)
Article resources (including additional videos)
The Ultimate Guide to Google Plus Posts
The Ultimate Guide to Google Circles
The Ultimate Guide to Google Hangouts
Complete Guide to Google Plus Pages for Brands and Businesses
Complete Guide to Google Plus Communities
Complete Guide to Google Local
How to use Google Plus with Google Adwords
Complete Guide to your YouTube Channel
Google Authorship and Social SEO
Search Engine Optimization (SEO), using Google Plus
So don't delay, create your account on Google Plus today, I look forward to seeing you there.

Co-founder and Managing Director of SiteSuite Australasia, Australian pioneers in web design and ecommerce since 1997. For more from Chris you can follow him on Google+ or Twitter, and for further professional musings and thoughts on his other passions in life, www.chrissutton.com
<!#--#include virtual="/app/comments/ajax/list/article_what-is-google-plus-and-why-should-i-join-another-social-platform?rurl=%2Fapp%2Farticles%2Farticles%2Fview%2Fwhat-is-google-plus-and-why-should-i-join-another-social-platform" -->
Don't Miss Anything
Get email updates when the next blog is posted.