For creative web design and development, online marketing and SEO, the SiteSuite team are here to help you be successful!
For web design call us now on 1300 130 875
or visit our portfolio page to see some of our work.
Whether you're just starting out or you have an established brand, our in-house web designers will create a beautiful web design and build your website to suit your budget and branding requirements
Your website is a vital part of your business and at SiteSuite, when we undertake any new web design project, we take the time to understand our customers' business needs. Our goal is to make your website an effective tool for your business and to help you create success online.
To achieve those goals we have a talented team of creative web design and development specialists. All of our web design and development is undertaken in-house and with over 15 years experience in the industry you can be confident of our ongoing commitment and service.
More than web design & ecommerce specialists, we can simply help you make your website successful.
MAKE A STATEMENT WITH
STRONG VISUAL IMPACT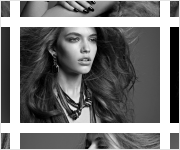 SiteSuite's CMS Software allows you to control the look and feel of your web content.
BLOGS & NEWS ARTICLES
THAT DRIVE WEB TRAFFIC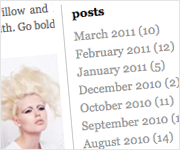 Become an authority within your industry and keep customers coming back for more!
CREATE PROFESSIONAL
EMAIL NEWSLETTERS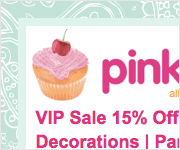 Email marketing is the most cost effective way of connecting with customers online.
Each website we deploy is built on SiteSuite's user-friendly CMS, and best of all you don't need to be an IT whiz to drive it.
SOMETHING NEW TO SAY?
ADD, EDIT OR CUT PAGES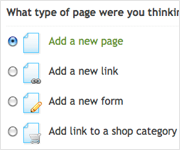 An intuitive dashboard interface allows for quick and easy site edits in just minutes.
PROVIDE FILES FOR
VISITORS TO DOWNLOAD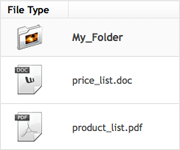 Provide restaurant menus, sales brochures or any type of file for download.
CONTROL SITE NAVIGATION
& WEB PAGE STRUCTURE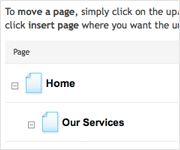 Dictate how web pages present within menus. Intuitive tools for seamless updates.
BUILD IMAGE GALLERIES
& OPTIMISE FOR SEO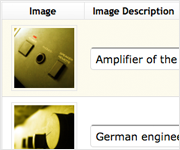 Upload images to create professional photo galleries that showcase products or services.
MAINTAIN YOUR CONTENT
WITH STYLE & FINESS!
Write emotive and enticing page content that match your brand's own style & personality.
DRIVE FREE TRAFFIC
VIA SEARCH ENGINES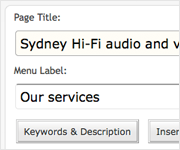 Optimising web and shop pages for search engines is easy using SiteSuite CMS.
Use one of our beautifully styled design templates or have us custom design a website to match your branding and budget
JUST STARTING OUT? SAVE ON DESIGN COST
WITH ONE OF OUR PRE-STYLED TEMPLATES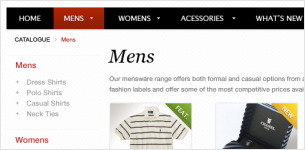 Our pre-styled templates are the perfect way to launch a professional presence online for any start-up. Then upgrade your design as your business grows!
PRESENT YOUR UNIQUE BRAND ONLINE
WITH A CUSTOM DESIGNED WEBSITE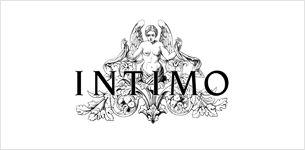 A custom website design provides a unique presence online to help you stand out from competitors. We will design to your branding and budget requirements.
From a small brochure website to a significant online presence, we can help you regardless of budget or company size.
| | | | |
| --- | --- | --- | --- |
| Design & Build Features | | | |
| Custom Graphic Design | Cost determined by design complexity | | Cost determined by design complexity |
| Pre-Defined Template Layouts | | | |
| Unique Custom Page Designs | 1 | | Up to 3 |
| Manage Site Content (CMS) | | | |
| Email HTML Newsletter Templates | Choose from a range of templates | | Custom template |
| Web Pages Built | 20 of 100 available pages | | 50 of 500 available pages |
| Site-Wide Search | | | |
| | | | |
| Plug-in Modules | | | |
| Image Galleries | 10 | | 25 |
| News Articles / Blogs | | | |
| Live Polls | | | |
| Email Newsletter Campaigns | | | |
| User Management | | | |
| eCommerce & Online Shopping | | | |
| | | | |
| Social Media | | | |
| Live Twitter Feed | | | |
| Twitter Account Custom Background | | | |
| Facebook Page Custom Background | | | |
| Google Plus Local Page Background | | | |
| Blog Landing Page | | | |
| Email Subscriber Opt-In Regions | | | |
| | | | |
| Hosting, Support & CMS Package | | | |
| Australian Phone Support Desk | | | |
| Emergency After-Hours Support | | | |
| Australian Hosting & Data Centre | | | |
| Unlimited CMS Product Training | | | |
| Minor Web Site Edits | | | |
| Real-Time Site View Statistics | | | |
| Google Analytics Installation | | | |
| Google Webmaster Tools Setup | | | |
| Email at Your Website Domain | 10 email addresses | | 50 email addresses |
| Cloud Access to CMS & Web Mail | | | |
| | Price Request | | Price Request |