For email marketing,
call us now on (02) 8904 7500
Whether you're announcing a new product launch or addressing stakeholders, our email campaign tools keep your customers connected and you informed.
Reach out to your established audience or build subscribers from scratch. Email marketing was meant to be this easy.
CREATE A CAMPAIGN
IN 6 EASY STEPS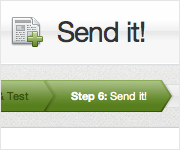 Use the 6-step campaign wizard to build, design and send each campaign. Easy!
CREATE INTEREST GROUPS
FOR SMARTER CAMPAIGNS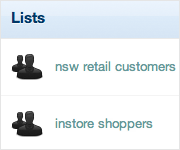 Target each campaign so that customers receive information relevant to their interests.
POWERFUL TRACKING
AND REPORTING DATA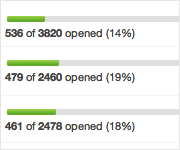 Monitor click rates and open data, and auto-track URLs within your newsletters .
UPLOAD EXISTING LISTS
OR CREATE BRAND NEW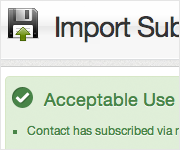 Upload existing contact lists or place subscribe forms on pages to build new lists.
CHOOSE A TEMPLATE
OR CUSTOM DESIGN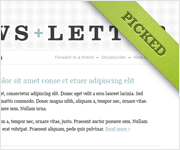 Use inbuilt templates or custom design to match your unique business branding .
CAPTURE NEW SUBSCRIBERS
AT CHECKOUT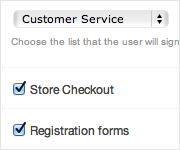 Keep online shoppers informed by giving them options to opt-in during purchase.
Create links to products, shop categories or web pages (internal and external) then track each link automatically.
MONITOR CUSTOMER
CLICKS & INTEREST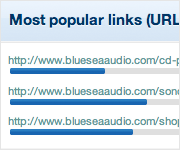 Customer click activity is automatically tracked. Learn what's popular and what's not.
DRIVE CUSTOMERS TO
PRODUCTS & PAGES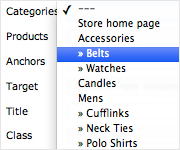 Drive traffic to your website or store by placing tracked links within newsletters.
MONITOR LIST ACTIVITY
& SUBSCRIBER GROWTH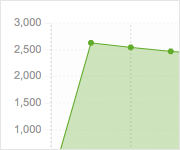 Tailor your web page opt-in regions and monitor each interest group's growth rate .
CREATE SUBSCRIBER
GROUPS ON THE FLY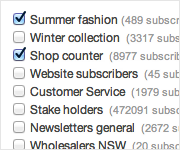 Create subscriber groups as your business and customer interests evolve.
RECEIVE CAMPAIGN
RESULTS & BOUNCE RATES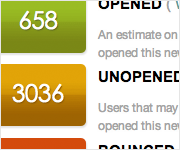 Each campaign records key data such as Open, Bounce, Unopened and Click rates.
VIEW INDIVIDUAL USER
ACTIVITY REPORTS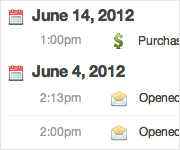 Learn what customer interests are, then target campaigns to suit your audience.
Create great looking newsletters then maximise open rates by sending on days that best suit your audience
Choose one of our pre-styled templates or we'll design one to match your brand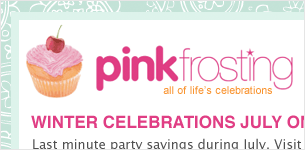 Purchase campaign credits from within the campaigns admin interface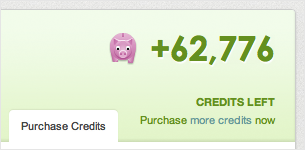 Add, edit or delete newsletter content regions to suit each campaign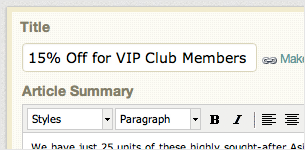 Schedule campaigns to send on specific days to suit your market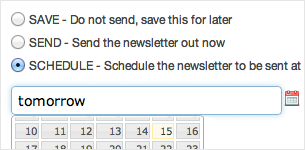 SiteSuite Email Campaigns feature seamless integration with SiteSuite CMS or perform as a stand alone SaaS application
Email Campaign Module
6-step campaign creation
Report charts & graphs
Subscriber management
HTML templates
Newsletters Overview
Auto-save drafts
HTML templates included
Custom branded template:
From $150
Campaign naming
Modification date for organising
Subscriber count per campaign
Sent campaign list
Campaign send date
Open vs Sent bar graph
Percentage of user clicks per campaign
Newsletter Management
View or Copy each newsletter
Last modified date
Campaign schedule date
Monitor past campaigns
Subscriber Management
Create new lists
Upload & Export lists in csv file format
Edit list descriptions
Number of subscribers per list
Number of unsubscribed per list
Email Subscriber Opt-In Regions
Upload list ownership confirmation
Reporting
Campaign reports overview
Open vs sent bar graph displays
Open, unopened, bounce & click rates
Times newsletter forwarded
Forwarded opens
Recipients who opened
Total times opened
Recipients who clicked
Total clicks & unsubscribes
Most popular links in newsletter
Who clicked on specific links
Website Opt-in forms
Create forms per web page
Shop checkout opt-in
User choice subscriber group
Campaign Credits
Credit activity reports
Credit balance
Secure campaign credit purchase
Support & Training
Live help desk support
Online help user guide
Sydney group training sessions
PRICE REQUEST