Why Choose Us?
Because we want to help you succeed!
1. We are one of Sydney's most experienced digital agencies
Over the past 19 years we have built websites for more than 10,000 clients and we were Australia's first cloud based ecommerce provider.
This means we understand your business needs, we understand that you need to work to a budget and deadline, and we know how to get the results you want online.

2. We are the "one stop shop" for your online success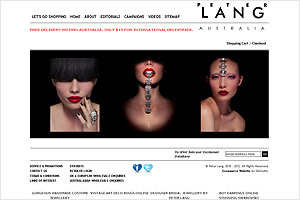 We don't just design and build winning websites, but are also experts in Ecommerce, mobile web design, SEO, online marketing, and email and newsletter campaigns.
We can do as much or as little as you want to create a full turnkey solution depending upon your business goals and budget.
Our team includes crack programmers, creative designers, and talented online marketeers. All working together to grow your business.

3. Whatever your size and budget, we can help

Whether you have a great idea and are looking to launch your first online business or your business is a household name, we can help you achieve online success.
Our clients range from big brands like Sotheby's, award wining restaurants like Sepia, fashion sites like Fresh Soul, and education providers like Sydney University, to promising start-ups like Womem Want Adventure, and Cyber Risk Assurance.
We look forward to growing our relationship together as your business grows.

4. Our websites work well.

The bottom line here is very simple, our sites work and they have better than industry-average uptime, we thourghly speed test and QA sites prior to launch.
So you can have the peace of mind that your site will work as intended and will be easy to maintain.

5. We care deeply about service

This may sound trite, but we really are passionate about giving clients web sites that work for them and deliver success online. Our staff work hours that are all over the clock and we always try to meet client expectations in a timely and professional manner.

If you ever need support, you will know exactly who to talk to. The mobile phone numbers of our senior staff are also freely available as the ultimate backstop.

6. Size does matter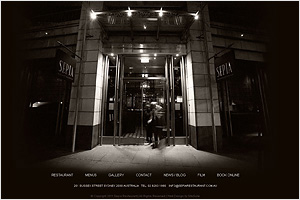 With 15 staff, we are small enough that every client is important to us and we can give you individual attention, while being big enough for our clients not to have to worry about getting hold of someone or that we won't be able to turn around a piece of work that is important in a timely fashion.

7. Complimentary business help

We are always open to and looking for ways we can support our clients' businesses. We have entered into a number of JV's with clients, and have also offered free of charge mentoring at both TiE Sydney and H2 in the past. If you have an idea you want to canvas with us, we are always happy to listen.

8. Our clients tell it best

Probably the best way to get a sense of the depth and variety of our experience is to take a look at just some of the better known clients we have worked with over the last 19 years.

Australian Tourism, Readers Digest, The Body Shop, New Zealand Rugby League, Dolby USA, Foxtel, Red Cross, Melbourne IT, US Marines Japan, Yahoo NZ and US, NZ Warriors, Sensis, Sotheby's, Gaelic Athletic Association in Ireland, Sydney Film Festival, Sydney University, Telstra Government Radio Network, Tetsuyas, Cricket Victoria, Pacific Magazines, Alice McCall, Myer, Domainz, Cellarbrations, Biennale, Fairfax, NZ Rugby Union, Paypal Australia, IBM Japan, Rockpool, Interlink Roads, Save the Children, Association of Consulting Architects, NZ Paralympics, Tobys Estate Coffee, Guillaume at Bennelong, Ashfield Council, Essential Baby, Sepia, Flybuys, Pink Frosting, Bankstown Sports, , Camden Council, Intimo, Souths, NZ Soccer, Quay, NZ Post, Liverpool Council, Weather Channel, WebCentral, Australian Cancer Research Foundation, Illy.