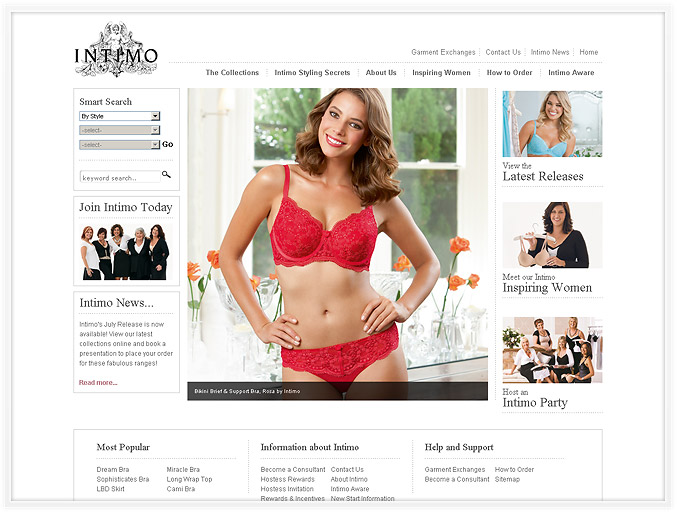 The Objective
To further establish the high-profile Intimo brand and to provide a platform on which to advertise this Small Business Award winner's products.
Our solution
Evolving from an initial 15-page brochure website, Intimo's online presence has become one that's highly polished and professional - a true benchmark for its industry. The most recent design features a Flash-driven online catalogue complete with styled page browsing functionality.
Although the online store is for presentation only (i.e. no shopping cart), the store has been carefully styled and built in order to present the Intimo range in the best possible light. Sales consultants can log in to the website to view special pricing and sales-related information. An advanced search feature caps off the site by providing visitors with the means to search the company's extensive product range using the simplest means possible.
The Outcome
The quality of the website's content (such as text and professional photos) is testimony to the company's professionalism. The website is the main information portal for Intimo customers as well as its enthusiastic salesforce.