Recession Buster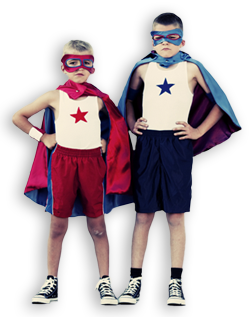 Too many of our SME clients I talk to already feel like they are in a recession. The danger over the coming 12 months is that there will be a further hollowing out of a small business sector that is still trying to recover post-Covid.
There are price challenges all around us, in our case for example we have a 12.5% price increase from our wholesale hosting provider and I'm trying to hold off on passing it on for as long as I can.
We know times are pretty tough for many businesses, while sadly we can't lend you a super hero, we have put together some packages that will definitely help improve your on-line performance.
Website Refresh and Makeover
This is something all of us tend to put off, and when I compare our sites on an age for age basis they tend to age way better than competitors sites. However there is a definite boost from a new website, if you want to know how your site is perceived - The quick acid test is to ask a friend unrelated to your business what they think of your current website.
Here is a small sample of some of our more recent designs:
Cottage Point Inn International Karting Let's Make Time World University Network Mobile Experts

To help make this investment more budget friendly we are currently offering extended terms on site makeovers - with a 50% commencement payment and 5 equal monthly instalments. (Note: the 20% taxable expense loading benefit still applies until 30th June, ergo spend $5,000 and claim $6,000 in your tax return)
Are you a Local Search Hero?
The benefits of optimising your local search activity are often overlooked, the advantage with a local focus is that optimisation and regular posting can give you faster traffic improvements than organic search improvements on your main site. We have recently expanded our suite of tools in this area and are now able to prepare posts and schedule them with release dates.
To keep things simple we will incrementally improve your Google My Business Listing, on a $200 plus GST retainer per month. This is excellent value and will also include one post per month, that you can also re-post in Facebook, Linked In etc. All you have to do is give us the post heading/subject, a few bullet points and an image (optional) and we'll do the rest.
Creating or Optimising your FAQ page for Rich Snippets

I raised this in one of my recent newsletters as a quick boost to your credibility with clients. A strong FAQ page tells clients you know your business, and if we upgrade this page with its own Schema (Googles back of house cheat sheet) it will become eligible for the "People also Ask" section on page 1 of Google search. A win win really, improving your client credibility with a rub off on online performance.
Normally this work would price out at $800 plus $400, we will write the FAQ page for you, plus add a page specific "schema" for a flat rate of $1,000 plus GST to help strengthen the marketing profile of your website.
And a final bonus…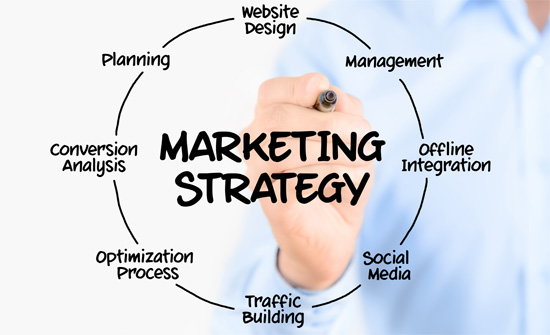 Most of you know that we run a number of SEO plans to boost your online performance. The plans can be viewed here.
There are no lock-in contract periods, and plans can be changed on a month to month basis. All site changes aren't done at once, how quickly they are done will depend on the resource level of the plan.
With our plans we focus on the areas that will give you the fastest increase in traffic first. This gives you the most powerful commercial outcome.
Frankly the important thing is to start, sitting back and waiting for business to come to you isn't really an option these days.
As a unique benefit to our subscribers, we are currently offering a 25% discount on all our plans for 6 months. So rather than ranging from $400 to $1,200 a month, the plans are available at $300 to $900 a month plus GST.
For those who don't know much about online marketing and SEO and simply consider it to be a "black box" I've included below a beginners FAQ to improve your understanding.
What is SEO and why is it important?
SEO stands for Search Engine Optimization and it's the process of optimizing your website and its content to increase its visibility and ranking in search engine results pages (SERPs). The goal of SEO is to increase organic traffic to a website by making it more visible to people searching for relevant topics or keywords.
SEO is important because the higher your website ranks in search results, the more likely it is that users will find and visit your website, leading to more traffic, leads, and sales. It can also help establish credibility and authority in a particular industry or field. Overall, SEO is an essential part of any successful digital marketing strategy.
What factors impact SEO?
There are many factors that impact SEO, including the quality and relevance of your website's content, the structure and design of your website, the keywords you use, your website's backlink profile, your website's loading speed, technical SEO and more.
Content quality and relevance: High-quality and relevant content that provides value to your target audience is crucial for SEO.
Keywords: Keywords are the search terms that users use to find information on search engines. Optimizing your content with relevant keywords can improve your website's ranking.
Website structure and design: A well-structured and designed website that is easy to navigate and use can improve the user experience and help search engines crawl and index your website.
Backlinks: Backlinks are links from other websites to your website. Quality backlinks from reputable websites can help improve your website's ranking.
User experience: The user experience of your website, including factors like website speed, mobile-friendliness, and accessibility, can impact your website's ranking.
Social signals: Social signals refer to the level of engagement on your website's content on social media platforms. A strong social media presence can help improve your website's visibility and ranking.
Local SEO: If you have a physical location, optimizing your website for local SEO can improve your website's ranking for local search queries.
Technical SEO: Technical SEO refers to the behind-the-scenes elements of your website, including site speed, mobile-friendliness, and URL structure, which can impact your website's ranking.
How do I choose the right keywords for my website?
When choosing keywords, consider the relevance and popularity of the keywords, as well as your target audience and the language they use when searching for the products or services you offer. You can use keyword research tools to help you find the best keywords for your website. Here are some steps to help you choose the right keywords:
Brainstorm relevant topics: Start by brainstorming relevant topics that relate to your business or website. Consider the types of products or services you offer, the problems you solve, and the needs of your target audience.
Research keywords: Use keyword research tools like Google Keyword Planner, SEMrush or Ahrefs to research the keywords that people are using to search for topics related to your business. Look for keywords with a high search volume and low competition.
Consider long-tail keywords: Long-tail keywords are more specific phrases that often have lower search volume but are highly relevant to your business. Consider including long-tail keywords in your content to attract highly targeted traffic.
Analyse competitors: Look at the keywords that your competitors are targeting and see if there are any opportunities for you to target similar keywords or find gaps that they may be missing.
Choose a variety of keywords: Choose a mix of short-tail and long-tail keywords that are relevant to your business and website. Don't overstuff your content with too many keywords, as this can harm your website's ranking.
Remember, choosing the right keywords is an ongoing process. Regularly monitor and adjust your keyword strategy based on changes in search trends and your website's performance.
What is the role of content in SEO?
Content plays a critical role in SEO, as it provides search engines with the information they need to understand what your website is about and determine its relevance to search queries. Your content should be high-quality, well-written, and relevant to your target audience. Here are some ways that content impacts SEO:
Keyword optimization: Including relevant keywords in your content can help search engines understand what your website is about and rank it for relevant search queries.
Backlinks: Quality content can attract backlinks from other websites, which can help improve your website's authority and ranking.
User engagement: Engaging and high-quality content can keep users on your website for longer periods of time, reducing bounce rates, and increasing user engagement metrics such as page views, time on site, and click-through rates.
Freshness: Regularly updating your website with new and relevant content can signal to search engines that your website is active and authoritative in your industry.
Social sharing: High-quality content that is shared on social media platforms can help improve your website's visibility and attract more traffic.
Overall, creating high-quality and relevant content is an important aspect of SEO. It can help improve your website's visibility, attract more traffic, and establish your authority in your industry.
How often should I update my website's content?
It is important to regularly update your website's content to keep it fresh and relevant to your target audience. The frequency with which you should update your content depends on the nature of your business and the type of content you are publishing, but a good rule of thumb is to aim for at least once a month.
Overall, the key is to balance the needs of your audience with the time and resources you have available. It's better to focus on creating high-quality and relevant content, even if it means publishing less frequently, than to post low-quality content just to meet a self-imposed publishing schedule.
How do I improve my website's ranking in search results?
To improve your website's ranking in search results is a complex process that involves a combination of strategies and tactics. You should focus on creating high-quality, relevant content, improving the structure and design of your website, optimizing your website for keywords, building a strong backlink profile, and ensuring that your website is fast and easy to use.
Remember, improving your website's ranking is an ongoing process that requires time, effort, and patience. Keep in mind that SEO is constantly evolving, so it's important to stay up-to-date on the latest trends and best practices to ensure the success of your website in the long run.
How important are backlinks for SEO?
Backlinks are important for SEO as they signal to search engines that other websites consider your content to be valuable and relevant. A strong backlink profile can help improve your website's visibility and ranking in search results.
A backlink is a link from another website to your website, and it's a signal to search engines that your website is a trusted and authoritative source of information. Here are some reasons why backlinks are important:
Search engine ranking: Backlinks are one of the most important factors that search engines use to determine a website's ranking in search results. Websites with a large number of high-quality backlinks tend to rank higher in search results than those with fewer or lower-quality backlinks.
Trust and authority: Backlinks can help establish your website's authority and trustworthiness. When a website links to your website, it's essentially vouching for the quality and value of your content.
Referral traffic: Backlinks can also generate referral traffic to your website. If someone clicks on a backlink to your website, they are likely interested in the topic and more likely to engage with your content.
However, it's important to note that not all backlinks are created equal. Quality is more important than quantity when it comes to backlinks. A few high-quality backlinks from authoritative websites are better than many low-quality backlinks from spammy or irrelevant sites.
In conclusion, while backlinks are not the only factor that impacts SEO, they are an important one. Focusing on building high-quality backlinks can help improve your website's search engine ranking and establish your authority in your industry.
What is local SEO and how is it different from traditional SEO?
Local SEO is a type of SEO that focuses on optimizing your website for search engines for a specific geographic location. It is different from traditional SEO because it takes into account the local search landscape, including local keywords and directories, to ensure that your website is visible and relevant to users in your area.
Local SEO is a subcategory of SEO that focuses on optimizing a website to be found in local search results. Local search results are search engine results that include local businesses and their information. For example, if someone searches for "pizza delivery near me," local search results will show them a list of nearby pizza places.