TARGET CAMPAIGNS FOR MAXIMUM RESULTS
Your email subscribers are likely to have different interests, buy different products, and enjoy receiving different information. Our Campaign tools allow you to build subscribers into groups in order to target your campaigns with greater accuracy.

NEWSLETTER CREATION IN JUST 6 EASY STEPS
Whether you use the newsletter templates we provide or choose to have your very own branded newsletter, creating and sending campaigns is simple. Upload images, edit and create text - all the tools you need to create professional looking newsletters.

CAMPAIGN REPORTING & STATISTICS
Hit 'send', then sit back and monitor your campaign's progress! Get reports on open and click rates, forwarded and bounced emails, and much more. Even find out who's clicking on links within your newsletters, for more focussed direct marketing.
Allow us to design a newsletter exclusively for your business or choose from a selection of 7 bundled, pre-styled newsletter templates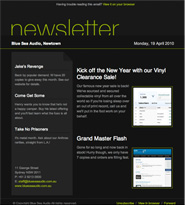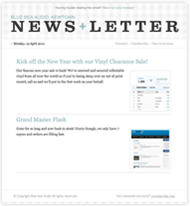 Multiple Column Layouts

Upload & Embed Images

Create Trackable URLs

Create Page Anchors

Add Content Regions
Text Styles Available

WYSIWYG Editing
Campaign reports and live statistics that monitor your email campaigns as they unfold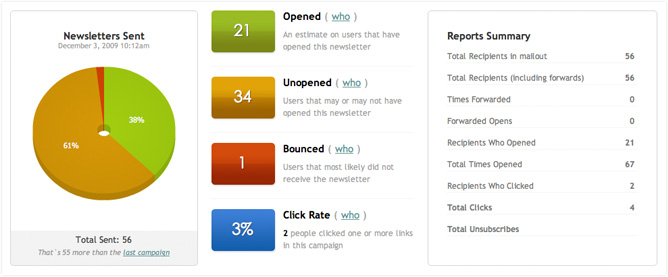 Create Subscriber Groups

Subscription Date Indicators

Subscriber Status Indicators
Subscriber Progress Chart

Move Subscribers

Add or Remove Subscribers

Subscriber Status Reports

WYSIWYG Editing

Subscriber Status Flagging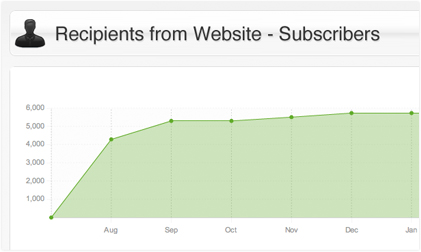 A simple credit-based system to fuel your email campaigns
Your email campaigns are powered by a simple online credit system. Credits are purchased online in 'blocks' using a credit card, and your credits never expire. There are 3 scaled block sizes of credits available, each provided for small and large businesses or campaigns. The larger the block size of credits you purchase, the more cost effective your campaigns.
With credits available for mere cents, your ongoing marketing costs will always remain low when compared to conventional mailing methods.
Our Email Newsletter Campaign Tools are provided with every website we build or, if you already have an existing website, we can provide our Campaign Tools separately as a 'stand-alone' application