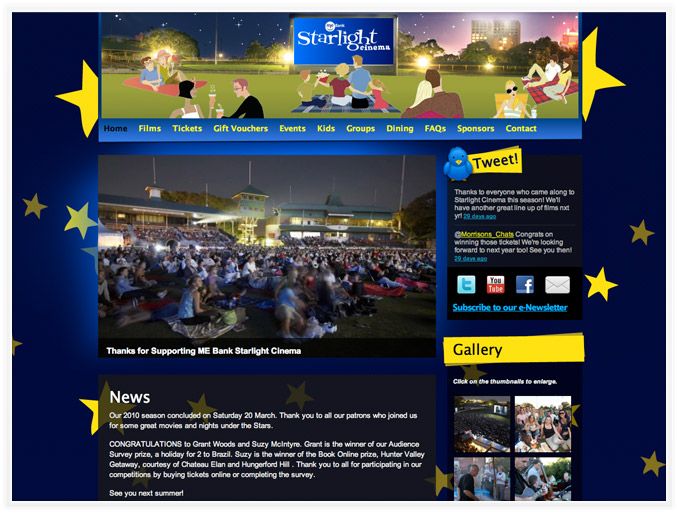 The Objective
To provide local cinema goers with a seasonal movie-information portal and a means for sponsors to advertise through banner ad space.
Our solution
Introduction of social media links such as Facebook and Twitter to better reach and communicate with core audiences. These features are also used to advise people of bad weather or to make other important announcements.
The website has enjoyed a recent design upgrade to provide a fresh new look, as well as upgrading to the latest version of the SiteSuite CMS for faster, more efficient content updates such as screening times, etc. Banner advertising to support local sponsors was also employed, complete with click rate statistics to prove an ad's effectiveness. Finally, SiteSuite's integrated email newsletter campaign plug-in was introduced for wide-reaching email newsletter campaigns.
The Outcome
Redesign and site upgrade was on budget and on time, providing Starlight Cinema with a modern, professional website that will remain fresh and relevant for years to come.