Professional Website Design and Development
Effective Website Design through Creativity & Technology


As the web becomes increasingly competitive, you need a website that performs beyond the ordinary. You need an attractive site that promotes engagement, that drives higher conversions, and that functions seamlessly across mobile and desktop devices.

With over 17 years experience designing, developing and supporting both template and custom designed websites, including mobile apps for a diverse range of clients, our Sydney based creative and web development teams are skilled in delivering websites with smart design and intuitive usability. Best practice technology is a natural part of that mix, and our team works hard to stay abreast of the latest online trends.
Creativity – It's personal

All our design professionals have worked for us for at least ten years. They utilise their extensive experience to drive the development process for you. From the initial briefing sessions, we ensure we understand your business requirements, your branding, your customer demographic, your online target market, your process flows, your pain points and any industry specific needs.
Combined with a focus on intuitive navigation pathways for outstanding usability, effective call to action points, engagement options and site conversion, your new website will provide a memorable user experience (UX) for your customers.
Technology that works

Our web development team works together with our designers and project managers to deliver a robust website that simply works.
We have developed our own fully featured content management and ecommerce system over the last 17 years, as well as having in-depth skills implementing sites on content management systems such as Wordpress, WooCommerce, BigCommerce, Magento, etc.
Our goal is to build a flexible, well-targetted website that performs at its best for you. We help you to choose the platform that provides your best cost/value ratio. We deliver websites that not only perform well but that are the right fit for your business or organisation.
Mobile First

Mobile traffic has now surpassed traffic from desktop devices, and the concept of mobile first design is becoming firmly entrenched as a methodology for professional web developers and designers.
Mobile first is where the essential elements of each page are identified and included in the custom design for mobile devices as a stand-alone design. Additional features and functionality available in a desktop version of the site are then utilised to provide an effective desktop web design.
Of course, there are still many instances where desktop usage, and particularly conversions, are higher on the desktop than on mobile devices. Our professional design team will undertake the necessary research to achieve the best performance and approach for your business and industry.
Our experienced local design team has vast experience in responsive website design, custom web development, and mobile app development. We'll help you decide the best strategy for mobile users.
Key Messages and your USP

Good web design is about performance, not just about making a site look pretty. The primary goal of any website is to communicate with your customers, ergo to start a conversation, and to do that effectively you need to be able to communicate your unique selling proposition (USP) and other key messages both quickly and effectively. We can help you showcase your story with a strategic layout and well placed key messaging that will generate interest, and make users want to engage with you.
Search Engine Optimisation
With over 1 billion websites online, getting in front of your potential customers is more important than it ever has been
Our developers ensure your website is search engine friendly, with a focus on on-page optimisation. Search optimisation isn't a one-off task anymore. It takes ongoing, best practice optimisation techniques and online marketing services to continually improve your website's presence.
For your next web design project, our development team provides a proven track record for building a successful internet site. We have both the skills, the commitment, the service and the experience to make your website an thoroughly effective part of your enterprise
Remember we're here to help you create success online.
SiteSuite: Website Design and Online Marketing for Business Success
MAKE A STATEMENT WITH
STRONG VISUAL IMPACT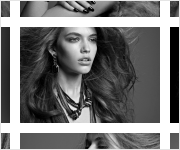 SiteSuite's CMS Software allows you to control the look and feel of your web content.
BLOGS & NEWS ARTICLES
THAT DRIVE WEB TRAFFIC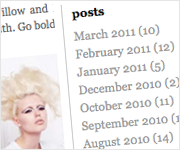 Become an authority within your industry and keep customers coming back for more!
CREATE PROFESSIONAL
EMAIL NEWSLETTERS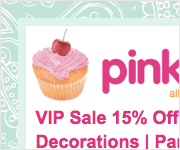 Email marketing is the most cost effective way of connecting with customers online.
Each website we deploy is built on SiteSuite's user-friendly CMS, and best of all you don't need to be an IT whiz to drive it.
SOMETHING NEW TO SAY?
ADD, EDIT OR CUT PAGES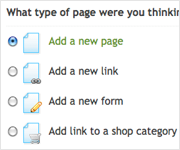 An intuitive dashboard interface allows for quick and easy site edits in just minutes.
PROVIDE FILES FOR
VISITORS TO DOWNLOAD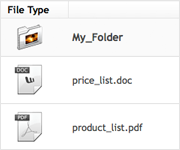 Provide restaurant menus, sales brochures or any type of file for download.
CONTROL SITE NAVIGATION
& WEB PAGE STRUCTURE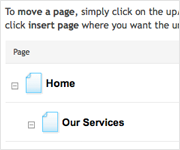 Dictate how web pages present within menus. Intuitive tools for seamless updates.
BUILD IMAGE GALLERIES
& OPTIMISE FOR SEO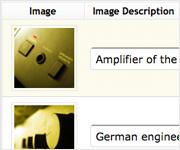 Upload images to create professional photo galleries that showcase products or services.
MAINTAIN YOUR CONTENT
WITH STYLE & FINESS!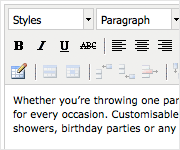 Write emotive and enticing page content that match your brand's own style & personality.
DRIVE FREE TRAFFIC
VIA SEARCH ENGINES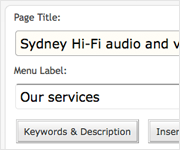 Optimising web and shop pages for search engines is easy using SiteSuite CMS, including local terms such as Sydney web development company.
Use one of our beautifully styled design templates or have us custom design a site to match your branding and budget
JUST STARTING OUT? SAVE ON DESIGN COST
WITH ONE OF OUR PRE-STYLED TEMPLATES
Our pre-styled templates are the perfect way to launch a professional presence online for any start-up. Then upgrade your design as your business grows!
PRESENT YOUR UNIQUE BRAND ONLINE
WITH A CUSTOM DESIGNED WEBSITE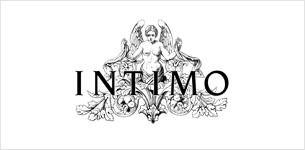 A custom website design provides a unique presence online to help you stand out from competitors. We will design to your branding and budget requirements.
From a small brochure website to a significant online presence, we can help you regardless of budget or company size.
Small - Medium Business
Design & Build Features

Custom Graphic Design:
Cost determined by design complexity
Pre-Defined Template Layouts
Unique Custom Page Designs: 1
Email HTML Newsletter Templates:
Choose from a range of templates
Web Pages Built:
20 of 100 available pages
Plugin Modules
Image Galleries: 10
News Articles / Blogs
Live Polls
Email Newsletter Campaigns
eCommerce & Online Shopping
Social Media
Live Twitter Feed
Blog Landing Page
Email Subscriber Opt-In Regions
Hosting, Support & CMS Package
Australian Phone Support Desk
Emergency After-Hours Support
Australian Hosting & Data Centre
Unlimited CMS Product Training
Minor Web Site Edits
Real-Time Site View Statistics
Google Analytics Installation
Google Webmaster Tools Setup
Email at Your Website Domain:
10 email addresses
Cloud Access to CMS & Web Mail

PRICE REQUEST

Professional
Design & Build Features

Custom Graphic Design:
Cost determined by design complexity
Pre-Defined Template Layouts
Unique Custom Page Designs: Up to 3
Email HTML Newsletter Templates:
Custom template
Web Pages Built:
50 of 500 available pages
Site-Wide Search
Plugin Modules
Image Galleries: 25
News Articles / Blogs
Live Polls
Email Newsletter Campaigns
User Management
eCommerce & Online Shopping
Social Media
Live Twitter Feed
Twitter Account Custom Background
Facebook Page Custom Background
Google Plus Local Page Background
Blog Landing Page
Email Subscriber Opt-In Regions
Hosting, Support & CMS Package
Australian Phone Support Desk
Emergency After-Hours Support
Australian Hosting & Data Centre
Unlimited CMS Product Training
Minor Web Site Edits
Real-Time Site View Statistics
Google Analytics Installation
Google Webmaster Tools Setup
Email at Your Website Domain:
50 email addresses
Cloud Access to CMS & Web Mail

PRICE REQUEST