100% pure - How green are you online?
by Grant Goodger | April 11, 2022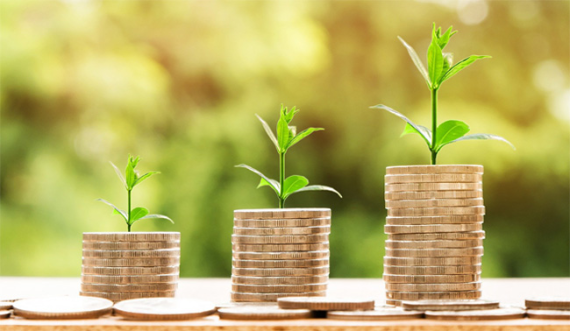 Australia Post has just released their latest assessment of the Australian ecommerce market place; the advantage for SME's is that you get to share in comprehensive market information that is normally the prerogative of the larger players in the market. There are some interesting takeaways such as 49% of online volume being generated by only 15% of online shoppers. I'd like to share the following table from page 28 which gives a quick snapshot of what shoppers want from their suppliers.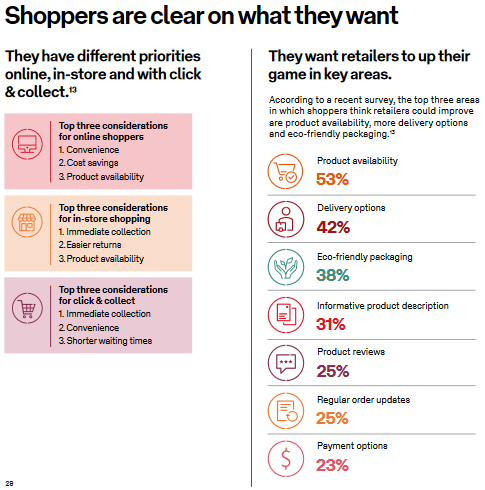 If you are in the online space or bricks and mortar, then obviously the smart thing to do would be to keep abreast of the trends and update your market positioning to meet those changing trends where applicable.
Which helps background (as discussed in my last newsletter), why big shopping centres compel their tenants to renovate their stores every 4 years, just as you should with your online properties. In terms of the online space if we take the above trending issues we can quickly create a simple checklist for your website.
Do you talk about product availability to your clients
Do you offer delivery options
Do you provide eco-friendly packaging and do you talk about it. Interestingly this comes back to the headline about how green you are online; packaging appears to be the strongest indicator of how green you are, in that if your packaging is eco-friendly the assumption is that you are trying to be greener, and that you care.
How informative are your product descriptions. Power Tip: I've been suggesting to clients that they include targeted FAQ's and testimonials in their best seller's product descriptions. (This also helps with rich snippets if your site has a schema installed, you can check here https://search.google.com/test/rich-results see my previous newsletter on this for more details)
Do you ask happy clients to leave you reviews
Do your shipping options allow for order tracking
Do you offer payment options on your website
If your site isn't positioned to meet emerging market trends, and if it's over 4 years old then it's almost certainly the case it needs tweaking or a complete re-design. We re-design and tweak sites in SiteSuite, Wordpress, or Shopify CMS software. Plus if your business has a turnover of less than $50m, you can spend up to $100k on web design or other digital activity until 30 June 2023 and the government will let you gross up your spend to 120% of your actual cost to give you a tax deduction boost.
In recent times we have done a lot of flow enhancement (or UX work) on websites. Generally people often discount the value of good design and flow and think websites are now commodities. Let me share a quick story, we recently came across a new insurance start up with a very average offshore website. They spent $17k a month on SEO to get established over 3 months, the SEO company did their job and got 4,000 visitors to the site, 500 people engaged with application forms and they all abandoned resulting in zero sales. Ouch. We would suggest that some of that $50k may have been better spent on website UX.
If you would like to review the Australia Post ecommerce industry report in full the link is here: https://auspost.com.au/content/dam/auspost_corp/media/documents/ecommerce-industry-report-2022.pdf
With the current tax break there will likely never be a better time to shift gears, upgrade your site and get started on what you've put off too long, if your site is outside the 4 year rule, now is a great time to get started and fix it.
If you would like us to help, please drop us a quick mail to help@sitesuite.com.au, or call in on 8904 7500 and have a chat to myself or the team.
Kind regards,
Grant Goodger
CEO
SiteSuite
PS: As per my previous newsletters .au domain names are available in Australia now, if you think one will help your brand presence, or fend off competitors, or if you have any general questions, we are always happy to have a chat.
Don't Miss Anything
Get email updates when the next blog is posted.