14 Business Planning Tips for services - oriented businesses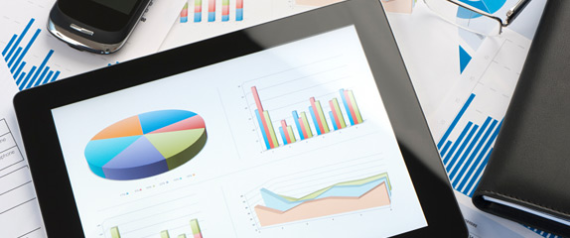 If we went to a business book shop we would find many books on business plans. And if you 'google' the phrase "business plan template" you will get 1M+ hits! So lots of advice … but very few tips and tricks, to avoid the traps.
But first a confession – I used to hate business plans, because as young manager I was locked up in a room with my colleagues for days while we produced next year's plan. And predominantly a financial plan … and numbers are not my forte! This process would go for days, with many 'spanish inquisitions' and a lot of angst. Then our plan would sit on a senior executive's shelf gathering dust for a year, never to be opened and read, only to be discarded or filed when the new edition arrived.
For me it was a pointless exercise which scarred me for life. Contrast that with a client of mine who uses the business plan we developed (!) every week … it is dog-eared and torn by the end of the year.
In more recent years, I was introduced to the 'plan-on-page' business plan … well sometimes two, maybe three pages, and I saw business plans in a different light. These were operationally focused and I could actually use the plan-on-a-page to run my part of the business and to explain how I was performing, to others.
For me, it's always a humbling experience to read the plans of others who are going to change the world through their imaginative endeavours, or their inventions, or their distinctive new services.
Tip #1
So the point of my long-winded introduction is that a business plan must only exist for an actionable purpose – so no actionable purpose = no plan.
And there are many such purposes, for example; raise finance, convince backers & partners, put a 'stake in the ground', prepare to sell, apply for a grant, help run the business, ……. etc.
Tip #2
I look for three things when I read a business plan, and remember I am reading your plan 'cold':
Can I 'see' the business? … can I picture it?
Is the plan believable?
optionally - Can the business use the plan to direct and monitor its business activities during the planning period?
My venture capitalist / investor friends are much more ruthless and less sentimental than me. If the numbers don't stack up then you are in the reject pile straight away, just like a recruiter processing job applications.
Tip #3
Clarity is key – take out the unnecessary content … it may be interesting to you, the plan writer, but is it needed?
And if you suffer from the affliction of unnecessary content then get a friendly business person to read your plan and critique your content before unleashing it on the rest of us.
Tips #4 & #5
If you can't completely rid yourself of the affliction then force yourself to write a summary for each section, and then roll those summaries up into an executive summary for the whole plan.
Do you understand the executive summary trick?
No … well it's about getting the reader to read one or two pages which put them into the frame of mind that you want them in, so that they become receptive to what's written in the detailed sections which follow, and thus accept your plan.
Tip #6
This brings me to a 'tangential tip' about presenting your business plan.
Do not stand at the lectern, and show me the pages I have already seen and read … not a good look.
Instead, present an expanded version of the executive summary – bring those pages alive with stories, pictures, videos, even multiple presenters … the very people accountable for implementing the plan.
Tips #7 & #8
I now want to address plan content … and in doing so, touch upon how you actually run your business. And I will start with your services.
Many businesses offer a 'laundry list' of services, and often too many. How can anyone judge what you are really good at? … they can only sense. But what I do know is this creates a 'jack of all trades … master of none' impression, and I am sure you would not want that.
Here is where my clarity tip (Tip #3) returns … sort of.
Are you clear about what you do do, and equally importantly, what you don't do?
And when it comes to the 'don't do' group – do you know someone who can do, and is it worth collaborating and co-operating with them?
Tip #9
Going back to the long lists of services. I also can't tell whether you have delivered these services once, or many times … I have no idea, no idea at all.
So take your services and order / rank and publicise them in a way which works for you – could be the number of times you have delivered them, or what you really want to do versus what you don't really want to do, but would do if you were asked.
Then decide what you are going to be proactive in, at this point in time, leaving the rest in the reactive category. So every bullet point list or table of services, any set of website tabs, is ordered from proactive through to reactive.
And then get out there marketing and selling and delivering the proactive, and responding to requests for the reactive.
Tips #10 & #11
And the beauty of Tip #9 is that you can change the proactive vs reactive mix at the drop of a hat, a stroke of a pen, a quick change to the website.
So if you are getting nowhere proactively pushing a service … move it into the reactive category. Then, review your reactive services and decide whether or not you have the capacity to move one, or more, into the proactive category.
It's not mandatory to move a reactive service to a proactive service, but at least review the mix when something proactive is not working. And the smaller you are, then the easier this is to do.
Oh, and don't forget to delete services past their use-by-date, and park-up other services which may come back into fashion.
Tip #12
Which leads me to another 'tangential tip'.
Every time you are asked to deliver a service, then review the last time you delivered that same service and look to enhance it this time around. This simple tip will ensure that your services remain topical and relevant and focused upon the clients' needs.
So, don't enhance immediately after the last time you delivered it … just make some rough notes while memories are fresh.
Then, when that service is needed next – dig your notes out and then use the passage of time and the power of reflection, to make enhancements … days, weeks or even months later.
Tip #13
Tip #8 introduced the notion of collaborations and co-operations. If you have them … then they must be clearly defined, because this is an important planning consideration, as well as an operational one.
Tip #14
Lastly another 'tangential tip' about your communications with targets, prospects and clients?
Are your communications truly consultative, or are they very 'black and white', 'take it or leave it'?
You should adopt a consultative approach in everything that you do. So, as you discuss your services in relation to your target's / prospect's / client's needs you can determine how to change and adapt your services this time around … for this instance.
Conclusion
One of my favourite words is "nimble".
And if you follow these tips – to develop your business plan, to work through the actions of the supporting action plan, and to operate in the ways I have advocated then you will set yourself up for a nimble approach to business. Today's business world demands this.
John Groarke has been a management consultant for 32 years working for global and local firms in senior client-facing and back-office roles.
Currently, he is the Principal of a consulting firm that works with services and services-led enterprises to develop sustainable and profitable enterprises. His whole approach is a mentor-based one and clients include; consultants, professional advisors and services-oriented small businesses.
John provides business mentoring services to SME clients of the Australian Government's Enterprise Connect initiative. And he runs workshops on consulting / professional advisory and small business topics for some NSW Business Enterprise Centres.
In 2005, he decided to pursue a 'giving back' strategy and John's 'pro-bono dance card' includes; NSW Enterprise Workshop, Women in Film and Television NSW, and the Small Business Mentoring Service. John is a long-term supporter of the NSW Government's small business initiatives – previously Small Business September and MicroBiz Week – and now Small Biz Connect.
John knows that I can make a positive and valuable difference to service-oriented businesses. He can be found via www.jegmc.com.
<!#--#include virtual="/app/comments/ajax/list/article_14-business-planning-tips-for-services-oriented-businesses?rurl=%2Fapp%2Farticles%2Farticles%2Fview%2F14-business-planning-tips-for-services-oriented-businesses" -->
Don't Miss Anything
Get email updates when the next blog is posted.