Four Questions You Should Ask Before Starting A UX Web Development Project
by Spandas Lui | May 2, 2017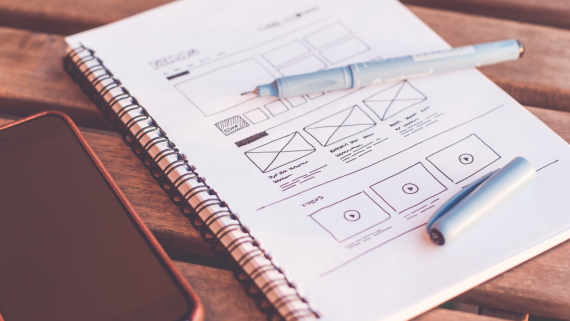 If you're looking to create a new website or redesign an existing one, it's imperative that you consider UX in the web development process. Last week we went through the basics of UX, short for User eXperience, and why you can't afford to ignore it when you're embarking on a new web development project.

Whether you're doing the project in-house or outsourcing it to a third-party developer, your design brief needs to factor in UX.

We expand on four UX questions you should ask to help you get started on your UX web development journey.
#1 Who Is Your Audience?

It's easy to claim you want to create a website that caters to everybody. The fact of the matter is, you can't. Knowing who the website is aimed at is of paramount importance when it comes to UX in web development.

By knowing who the audience is, you can then hone in on what they would want to achieve on the website. This would then shape the way you implement the site with UX in mind. Knowing who the audience is also helps keep the project focused.

#2 What Are The Major Gripes You Have With The Current Website?

Chances are that you already have a website but you're looking to start anew as the existing version is outdated. There has to be at least one thing you dislike about the current website. Perhaps you've had a number of users complain about one particular feature. Perhaps customers have complained about a feature that is lacking.

This is the perfect chance for you to start fresh and weave UX into the design process to ensure your users will get a better experience.

#3 What Are Your Business Goals?

When all is said and done, you still need to think about what the business wants to achieve with a new website and where UX can be leveraged. Sure, you want to make your website's UX blow users out of the water but if it doesn't align with your business goals then what's the point of investing so much into it?

You need to balance user goals and business goals.

#4 Will This New Feature Improve The UX Of The Website?

When it comes to creating a new website, it's tempting to add some cool new feature that you've seen somewhere else. A hamburger menu may look neat on your website but if there are only two options to select from there may be a simpler way for users to navigate around your site.

Before you commit to using a particular feature, always think about how it will improve the UX of the website.
Don't Miss Anything
Get email updates when the next blog is posted.