Google SEO Starter Guide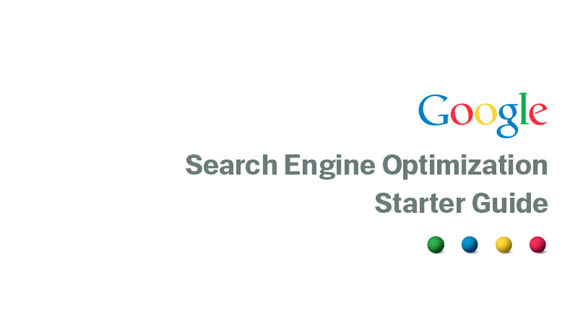 We find that many business owners are confused about where to start with optimising their websites, and not only are there a raft of online marketing activities that play a part in ensuring a website ranks well, there's also plenty of conflicting advice going around.
Just how you build an audience, how you communicate with them, where you concentrate your efforts on social media etc will depend to a substantial degree on the target market for your business.
But one thing is clear, no matter what industry you are in or who your target market is, a great deal of effort can be wasted if the basic "on page" work on a site is not taken care of first.
This guide from Google covers that "on page" optimisation, and as this excerpt from the introduction notes, often it's the small things that produce incremental change that can end up having a significant impact.
Another important point made in this guide is that when you write your content for your site, make sure it's written for your customers. They're the ones who are going to choose to buy something from you, not a search engine!
"Search engine optimization is often about making small modifications to parts of your website. When viewed individually, these changes might seem like incremental improvements, but when combined with other optimizations, they could have a noticeable impact on your site's user experience and performance in organic search results. You're likely already familiar with many of the topics in this guide, because they're essential ingredients for any web page, but you may not be making the most out of them."
Download the guide below
https://static.googleusercontent.com/media/www.google.com/en//webmasters/docs/search-engine-optimization-starter-guide.pdf

Co-founder and Managing Director of SiteSuite Australasia, Australian pioneers in web design and ecommerce since 1997. For more from Chris you can follow him on Google+ or Twitter, and for further professional musings and thoughts on his other passions in life, www.chrissutton.com
Don't Miss Anything
Get email updates when the next blog is posted.