Google Wants To Shoot Your Business
by Grant Goodger | January 28, 2015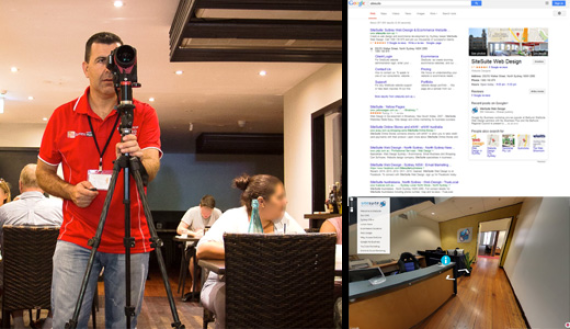 If your website hasn't been reviewed or had a make-over within the last two years it's likely to be out of date relative to the current Google Local Search settings.
To make the most of Local Search it's really important that you employ as many positive ranking factors as you can for your website. For example, have you
Claimed your Google+ Local listing and created your Google+ page.
Created a YouTube channel, this is the second largest search engine and it's important that your details are listed there, not just your videos.
Checked your directory listings for consistency.
Reviewed your position on Google Maps.
Created and posted a Google Business View, Google is actively expanding the use of Business View within Australia, and we think it's a great way to profile your business, particularly with our "hotspot" technology providing great client interaction. The recent Business View of our premises that we launched in early December has had over 4,500 unique views (the new office Business View will be up shortly).
All of the above points are "positive" ranking factors that will help you rank better on Google searches. We have teamed up with "My BusinessPlus" the only Trusted Google Business View Agency in Australia and New Zealand to ensure the smooth delivery of Business Views and hotspots to our clients. Grant Hartley our digital producer and Leo Ruiu recently held a very successful regional seminar as part of the push by Google to increase the uptake of Business View.
There was extensive coverage by the local press, and the seminar was extremely well received.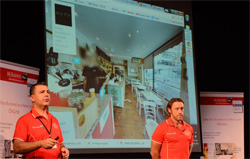 "Google Workshop Proves Popular"
Bathurst Regional Council's acting manager of economic development Steve Bowman said the turnout for the Google workshop, which was presented by the council, far exceeded his expectations.
There are now also 2 further seminars scheduled to take place in Orange in early March.
If you would like to learn more or talk to us about how we can improve your online profile and performance, please contact anyone in the wider sales team, namely;
Grant Hartley, Rian Herrick, Leon Huang, or Chris Sutton on (02) 8904 7500 or sales@sitesuite.com.au
Leo Ruiu Googles 2014 Top Business View performer in Australia, and founder of My Business Plus is also now sharing our office.
Also for those who missed our last how it works "hotspot" video from Grant, here it is again
Warm regards,
Grant Goodger
Don't Miss Anything
Get email updates when the next blog is posted.