How do you manage a consultant?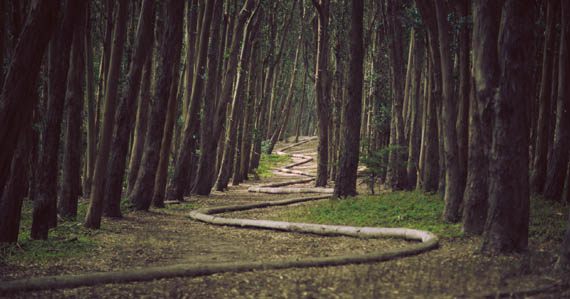 So far in this series of posts, we've looked at why you might need a consultant, how you select a consultant and now in this post we take a look at possibly the most important part of the process; How do you manage a consultant … to deliver the desired outcomes, and to meet your project objectives?
It's really a straightforward three step process:
Connect with the consultant
Monitor work
Evaluate results.
1. Connect with the consultant
The first task is to confirm the primary contact in your organisation. You appointed them a while back to run the consultant selection process … but you could now appoint someone else. And if you do, then please ensure that they are fully briefed and able to reach the original contact.
The second task is to keep the rest of management informed, and to 'publish' the project objectives in an appropriate way.
And third, the primary contact must support the consultant as they develop and carry out the work plan - especially:
smoothing access to people, documents, records
quickly resolving issues and misunderstandings
finding time to sit with the consultant to determine how the organisation can strive for self-sufficiency once the consultant has gone.
2. Monitor work
Monitoring and evaluating the consultant's work, in particular – deliverables, tasks, outcomes – is essential. You must be quite rigorous in this process, and 'measure' their achievements in and around these very technical aspects. And you may see value in applying similar rigour to your next internally resourced project, as you learn how to monitor effectively from this one.
You must acknowledge project success/es. Don't be surprised if your consultant doesn't get excited as you … because after all this is their 'day job' … but inside they could be very excited … you may have exceeded their optimistic expectations! Though if they have built a great relationship with you, then they should let you know … but you could ask.
It's also very important to give the consultant feedback on all aspects of their interaction with your organisation, and not just the 'technical' aspects previously mentioned.
However, there may be difficulties along the way … so use the agreed review process to deal with them. And please be flexible when you can, and inflexible when you must be. There has to be some 'give and take', so try and see the difficulty from both sides, because inevitably it may boil down to a classic 'us v them' situation.
And last, please make sure you know when the project is finished, and bring it to an agreed close with all parties.
3. Evaluate results
It's a six question evaluation:
Question #1 – Deliverables
Are they acceptable and do they have the clarity you require to be able to act upon them? If they pose more questions than answers, then the project may have fallen short of your objectives, or your consultant may not know how to logically think and write. So don't accept the deliverables until they are crystal clear.
Question #2 – Outcomes
Do the outcomes satisfy your project objectives, and can you clearly establish whether or not the project has been a success or a failure? If the latter, then you will need to decide whether to rework this project, or conduct a new project, or simply write this one off. And if this has come as a surprise to you, then your consultant's performance needs to be closely scrutinised … which is the next evaluation criteria.
Question #3 – Consultant's performance
This is a multi-faceted question.
If you are surprised by the project outcomes (Question #2) then your consultant has failed in their 'duty of care'. There should never be any surprises sprung in the last minutes of a project. Your consultant should keep you briefed all the way, and if project 'course corrections' need to be taken then these should be debated as they arise and variations agreed, or not. This is not unusual … because there are instances where you simply don't know what you don't know until the project is underway.
The other performance factors are – planning, communication, collaboration, teamwork – how did your consultant shape up?
Question #4 – Expertise
Did the expertise applied within the project, by both the consultant and your organisation, match the results? This is always hard to answer, but if a high-powered project team has come up with a 'Blind Freddy' answer, then there's clearly a mismatch. But if the opposite has happened then you have struck gold, with results that will last well into to the future.
Question #5 – Implementation
The $64K question that all consulting projects must answer – can you implement the outcomes? And better still, can you see further improvements arising from those outcomes
Question #6 – Use the consultant again?
Please be tough but fair, and note that this question is purposefully last …because when you are selecting a consultant it is the lowest ranked criterion, as you will have seen in the earlier article on consultant selection.
So, in answering this one, please consider your organisation's contribution to the project.
Conclusion
In my experience, very few organisations carry out consulting project, and consultant, evaluations … until the next project comes around, and by then it's old news. So please carry them out while the project is still 'fresh' … even though the wounds may not have healed!
Seriously, there are four keys for an optimal consulting project outcome:
Partner with your consultant … it's a valuable relationship
Your organisation, not the consultant, owns the outcomes
Clarity is king
Transparency is vital.
Good luck.
If you have any questions, then please post them here so that everyone can benefit from the answers. And remember no question is a dumb question … so please don't be afraid to post.
John Groarke has been a management consultant for 32 years working for global and local firms in senior client-facing and back-office roles.
Currently, he is the Principal of a consulting firm that works with services and services-led enterprises to develop sustainable and profitable enterprises. His whole approach is a mentor-based one and clients include; consultants, professional advisors and services-oriented small businesses.
John provides business mentoring services to SME clients of the Australian Government's Enterprise Connect initiative. And he runs workshops on consulting / professional advisory and small business topics for some NSW Business Enterprise Centres.
In 2005, he decided to pursue a 'giving back' strategy and John's 'pro-bono dance card' includes; NSW Enterprise Workshop, Women in Film and Television NSW, and the Small Business Mentoring Service. John is a long-term supporter of the NSW Government's small business initiatives – previously Small Business September and MicroBiz Week – and now Small Biz Connect.
John knows that I can make a positive and valuable difference to service-oriented businesses. He can be found via www.jegmc.com.
<!#--#include virtual="/app/comments/ajax/list/article_how-do-you-manage-a-consultant?rurl=%2Fapp%2Farticles%2Farticles%2Fview%2Fhow-do-you-manage-a-consultant" -->
Don't Miss Anything
Get email updates when the next blog is posted.