How do you select a consultant?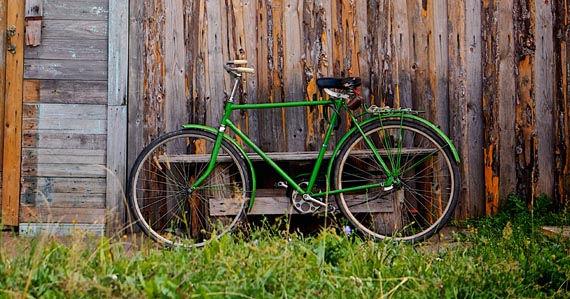 In my last blog we talked about why you might need to hire a consultant for your business. Today we go to the next step and discuss how to go about engaging a consultant.
Having made an 'in principle' decision to engage a consultant … move on and follow this seven step selection process:
Develop initial brief
Scan for expertise
Shortlist
Seek more information
Request proposals
Make a decision
Finalise contract.
I've had senior executives and business owners "shy away" from the work that needs to be done here … and … it makes me wonder why there are so many 'bad consultant' stories. You must put this effort in to get the best possible result.
1. Develop initial brief
Develop a brief, a written document, that:
describes your enterprise
explains the need – problem / issue / challenge, or, opportunity
defines objectives – specific, measurable, achievable, relevant, time limited
states the consultant's role/s – coach, expert, facilitator, mentor, trainer
sets out timing (project start and project finish).
Please also agree a provisional budget, and appoint a primary contact to lead this selection exercise.
And critically, get consensus within your enterprise about all of the above!
2. Scan for expertise
Develop a list of potential consultants, by using the consultants' skills, knowledge and experience as your initial selection criteria.
To build your list:
review prior use of specific consultants and consulting firms
seek referrals from within your network of contacts
check with relevant trade and professional associations
search internet.
This desktop research for information, will result in a list of websites, maybe some brochures, and notes of phone calls.
But importantly, it's still too early to meet with any consultant. Don't give in to any pressure to do so … you are in charge of your selection process.
3. Shortlist
Scan the information obtained during step #2, and review the expertise of the consultants and firms you have identified. This 'scan and review' may lead to fresh insights that should be included in your initial brief … so enhance it.
Also extend selection criteria beyond the skills, knowledge and experience needed … consider specific qualifications, location, even availability (as your project may need a consultant who can come in and out at relatively short notice).
Review the list established in step #2, and choose several (up to 10) by using the extended selection criteria, for more detailed review.
4. Seek more information
Circulate the enhanced (but not finalised) brief as a non-binding document to the shortlisted consultants.
Arrange to meet to explore and debate your needs and their suitability to address them. During that meeting 'picture' them working for you and assess their 'chemistry' with you and their team. And keep your eyes and ears open for any additional insights that would enhance your brief. At meeting close, confirm that they have appropriate insurances in place – Professional Indemnity, Public Liability – and establish the level of cover for each.
Take sufficient notes that you can later review in order to prune the shortlist from two (2) to five (5) maximum.
5. Request proposals
Review your notes from step #4 and make any final enhancements to your brief.
Add a new section to your brief – Review Process – where you set out the process that you will follow to assess the results of the consulting project against your objectives.
Formally issue the brief to the shortlisted consultants and request them to propose over a one to two week period. But permit them to raise any queries or clarifications during that time. If you belatedly discover that you have missed out important information, then you will need to reissue a corrected brief and set a revised deadline. And if anyone requests more time, for what you believe to be genuine reasons, then it's a good idea to allow the other shortlisted consultants the same amount of extra time too.
Once the proposals are in, check them for 'comprehensiveness' – a comprehensive proposal includes; your needs, our approach, work programme, timetable, team, fees and expenses, Why us? (references, testimonials, case studies), terms & conditions.
6. Make a decision
Review proposals and eliminate 'out-of-bounds' proposals, ie non-compliant, over / under budget (which you have not disclosed of course) or simply "not believable" (and this does happen with consultants and firms of all sizes).
Meet consultants, and assess their professionalism, compatibility, style, enthusiasm (for your project). Also assess their 'performance' to date … because they have been performing since you spoke to them at step #2 … is it in line with your expectations?
Take up references … it never ceases to amaze me just how infrequently this is done.
Finally, rank and then select preferred consultant by apply these six selection criteria in descending order:
Understanding … do they really understand your needs?
Personnel … are the 'right' consultants allocated to your project?
Specialisation … do they have the required specialisation?
Skills and experience … and the skills and experience needed?
Innovative skills …

optional,

do they have to innovate their skills for your project?
Value for money … fees! (LAST).
Be tough, but fair, and choose one!
7. Finalise contract
Review the proposed work programme, and finalise and agree any options.
Options can include:
work that either the enterprise or the consultant can perform
work that is dependent upon earlier outcomes and results.
Review and agree a written contract before any work starts.
Conclusion
There is a lot to do to select the 'right' consultant. No-one can guarantee that you will engage the right one, but by faithfully following this seven step process you can get as close as anyone can.
In summary … these are the Top-10 things to do:
Develop brief
Determine consultant role and type
Picture the consultant
Research consultants and firms
Debate and discuss (internally, externally)
Thoroughly compare proposals
Check out everything
Assess performance from first point of contact
Contract before work starts
Be tough … but fair.
Good luck.
John Groarke has been a management consultant for 32 years working for global and local firms in senior client-facing and back-office roles.
Currently, he is the Principal of a consulting firm that works with services and services-led enterprises to develop sustainable and profitable enterprises. His whole approach is a mentor-based one and clients include; consultants, professional advisors and services-oriented small businesses.
John provides business mentoring services to SME clients of the Australian Government's Enterprise Connect initiative. And he runs workshops on consulting / professional advisory and small business topics for some NSW Business Enterprise Centres.
In 2005, he decided to pursue a 'giving back' strategy and John's 'pro-bono dance card' includes; NSW Enterprise Workshop, Women in Film and Television NSW, and the Small Business Mentoring Service. John is a long-term supporter of the NSW Government's small business initiatives – previously Small Business September and MicroBiz Week – and now Small Biz Connect.
John knows that I can make a positive and valuable difference to service-oriented businesses. He can be found via www.jegmc.com.
<!#--#include virtual="/app/comments/ajax/list/article_how-do-you-select-a-consultant?rurl=%2Fapp%2Farticles%2Farticles%2Fview%2Fhow-do-you-select-a-consultant" -->
Don't Miss Anything
Get email updates when the next blog is posted.