How to Use Google Posts for your Business
by Div Pillai | July 17, 2019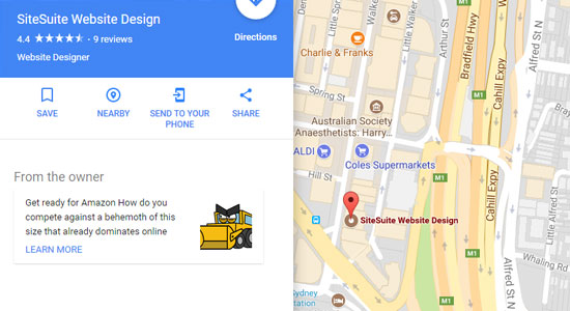 Google has an often overlooked feature in Google My Business. The business owner can simply access this by logging into their Google My Business profile and find the section labeled 'Posts' in the dashboard. (Note: if you haven't claimed your business listing, you definitely should it's not uncommon for competitors to poach them, if you don't know how, talk to us)
So, What are Google Posts, and how to use them? Let's start from the top.
What are 'Google Posts'?
This is a feature that allows companies to share onsite content or any business news in third party websites from their Google My Business profile. Previously, Google allowed this only for specific industries, but now they have made it available for all users.
You can enter a short text message with an associated image, and insert a link using one of the button options to click through to a URL on your site. The post will appear in your knowledge panel, (your company biopic on the right hand side in organic search results) once you publish.
The posts only have a shelf life of 7 days. You can add up to 10 multiple posts at the same time, but only the latest two will be visible in the knowledge panel. If you want to see how one looks, you can simply find SiteSuite Google My Business Listing on SERP.
How to use Google posts to Business's Advantage
Google post isn't going to set the online world on its ear, but it's free and an expansion of organic space on Google which is rare these days. "Of course, you can consider this as FREE Ads", with certain limitations - while you can't target any specific audience. The business owners can maximize the human traffic or create attention for their business by including something noteworthy, a few Google post ideas follow;
Special discounts
Introducing new product or service
Annual event announcement or participation
Unique Selling Point (24/7 service, FREE shipping)
New releases of interest to potential customers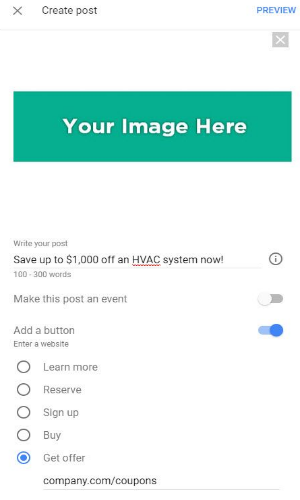 How to measure the success of the post
You can view the success rate of your post after it expires in 7 days. Within the platform itself, Google shows the total number of views and clicks for the post. In this way, you can understand the types of audience and their interest towards the content. This also helps you to gauge the success of any potential campaigns in future. Google posts can also be used as a bit of content tester to see what your online audience is interested in.
Need help with Google My Business Posts?
As a business owner, you have a lot to do on a daily basis. We understand posting something on Google My business is not your highest priority. At SiteSuite, we can help you with this to improve your local business listing appearance.
If you have questions, or need to find out how to get your Google Map listing up and running to take advantage of the posts, drop us a line at info@sitesuite.com.au or call Div Pillai/Brian Roberts on 8904 7500.
Don't Miss Anything
Get email updates when the next blog is posted.