Need for Speed
by Grant Goodger | July 2, 2019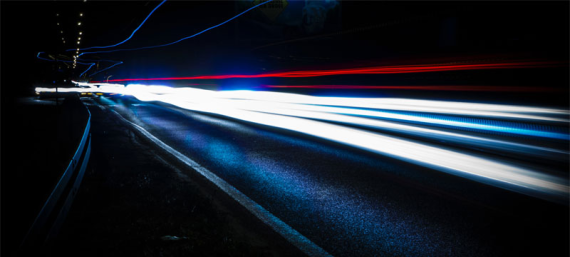 One of the ongoing challenges for both clients and ourselves is site loading speed. As people seek a richer experience online, they are also becoming more impatient in terms of getting where they want to online quickly. You only have to look at some of the major brand names like Snapchat and Instagram that came from nowhere in the last 10 years to get a sense of the cultural shift in expectations.
Retail Systems Research have just released their latest survey (1,000 people) on this topic, and they found that 90% of shoppers have left a website because it loaded too slowly, and 57% have not only left, but have left and then purchased from a competitors site. (The full report can be downloaded here, note there is an email opt in required).
Some other interesting takeaways from the report are:
Of those who have left a slow loading site 23% never return.
People are trained to believe online activity is going to be fast, over half those surveyed associated slow loading sites with wasting their time.
People love reviews to support their purchasing decisions, but there is a balance between too much information and page load time.
In our experience the most common causes for slow site speeds are:
New images not being optimised prior to loading
A highly customised web page
A large number of third party applications, tracking codes etc
There is too much content on the page, or the page is too image rich.
In terms of what you should be doing the first step is to go to our Toolbox page and run a speed test over your site.
If you're not happy with the results have a talk to us. Normally most sites can be improved with one or two hours of manual tweaking at a cost of $200 to $500. For larger or more customised sites we also offer third party caching tools. These tools or CDN (Content Delivery Network) software effectively cache caches, the best analogy is to think of adding a turbo charger to an existing engine. We have installed both Cloudflare (a major US player in this space) and Peakhour (a local start up) software to good effect with clients.
Google is putting more emphasis on this area and it's definitely worth looking at if you want to maintain or lift your online performance. If you have any questions or would like to discuss this further please contact either Leon or myself on (02) 8905-7500 or drop us an email to help@sitesuite.com.au.
Best regards,
Grant Goodger
CEO
Don't Miss Anything
Get email updates when the next blog is posted.