Nuggets - not always earth shattering but worth a read
by Grant Goodger | May 13, 2021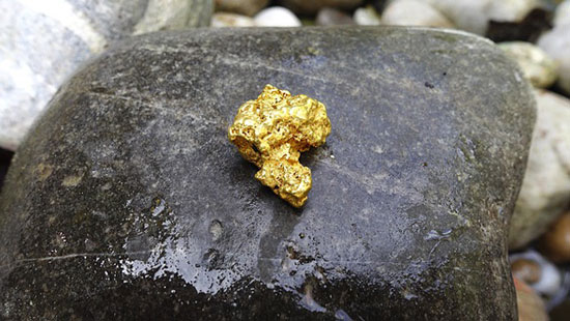 On a regular basis we get bits of information that aren't really earth shattering enough to send out as a complete newsletter, however they are interesting.
Accordingly I've decided to put together a regular newsletter that contains a few interesting segments.
This also means if you have something you think may be of interest, have a chat and we'll consider including it.
Ecommerce Trends
Everyone knows that people are buying more online, but the growth certainly isn't even on a country by country basis and some of the numbers may surprise you.
In the US online sales increased from 11% of retail in 2019 to 14% in 2020, which surprised me a little as I thought it would have been higher. (Source: U.S. Census Bureau).
In Australia it was similar at just under 13.5%. However the big kicker is that in the UK online sales are at 36% of all retail and China is huge 52%. (Source: ABC News) So in terms of potential growth of ecommerce activity there is still a long way to go for both the US and Australian markets.
If you would like to dig deeper into the Australian Ecommerce market, Australia Post has recently put out a comprehensive "Inside Australian Online Shopping" report. The link to the pdf is here.
Google Reviews
Love them or hate them they are a major feature of online reputations today. Sam Shetty one of our old friends at Eweb Marketing has set up a new operation to solely handle this area. It's a pure pay on performance model at $50 per review, and given the current global situation I've also twisted Sam's arm for him to donate $10 of that fee to UNICEF. Sam's pitch follows.
Consumers want to know your company can be trusted before buying your product or service.
And who can blame them? Most people read reviews before making a shopping decision. This is why displaying reviews lifts conversions by 270%, according to research. Unfortunately, many business owners miss out on this revenue – because they hesitate to ask for reviews, or don't have time to manage the process.
123 Reviewscan handle it all for you. Their service attracts and displays reviews – using a creative strategy that gets 3 times more engagement. Only pay for the reviews you get! No review = no fee (nothing to lose).
NewU and FMDZen
Twenty years ago I became one of the founders of SiteSuite because I wanted to help people be more successful online and its certainly been an interesting ride. Recently after some health issues gave me a wake up call I've decided to also move into the Wellness space to try and help people lose weight and improve their wellbeing. You can check out www.NewU.healthand FMDZen the approach we developed to pretty much guarantee results.
General comments
Please talk to us and me if you want to discuss anything online, that's what we do, and if we can't directly help then we are likely to know someone who can.
We have one of the lowest client churn rates in the industry, but even if you decide on a change we would rather help you on the way through, than just see you disappear. We recently had an ecommerce client leave us without notice, and we have seen their online traffic shrink by 40%. (Yes, we can still track the traffic, and also that of your competitors, ask us how) No one wants that kind of shrinkage, in this case it appears the URL redirects weren't carefully managed, plus server authority could have been an issue. Given our longevity we have one of the strongest server hosting authority levels in Australia and it is a Google ranking factor.
Don't Miss Anything
Get email updates when the next blog is posted.