The cost of being ordinary, the real cost of a bad website?
by Grant Goodger | November 21, 2017
James Price of JPA Business buys and sells businesses, he recently had on the market a good mid sized business of $20m turnover with a weak online presence. (read more at: James' Blog)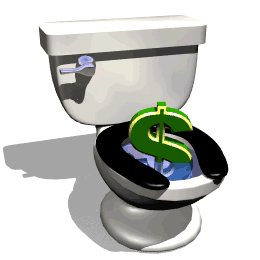 He had to discount the business sales price by $700k due to its poor online presence, normally James will value a business at 3.75x earnings, if it has a sub par online presence he uses a multiple of 3.25x
Let's use a simple example for a smaller business, you work hard over a number of years to build up a business with $200k in earnings, but you haven't really looked after your online presence. The initial valuation for this business on sale drops from $750k to $650k. Your opportunity cost of an average online presence becomes a very real loss in value of $100k.
We look after a wide range of successful online businesses, it's a little bit like looking after a garden, those who pay attention to the needs of the garden and tend it well and regularly get far better results. One of the most frustrating aspects of our business is seeing websites not realising their full online potential, the money lost is never recovered.
Stop losing money, the time to start is now, call Bryan Roberts on 02 8904 7500 or email info@sitesuite.com.au for an assessment of how you are performing online.
Don't Miss Anything
Get email updates when the next blog is posted.