Web Apps for improved productivity and cost savings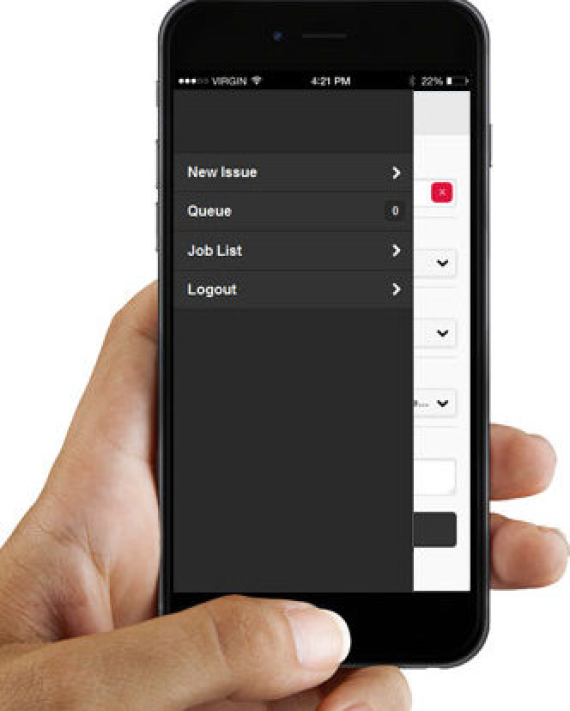 When we think about web apps, we often just think about them as online sales and marketing tools, but they are much more than that. Web apps can be effective business tools that can provide significant gains in productivity and cost savings.
A couple of our recent web app projects are great examples of the benefits to be had in businesses of all sorts.
A major licenced club in Sydney is housed in a massive building that like all buildings requires regular maintenance. To keep track of all reported maintenance jobs, the club had an internal maintenance management software that required staff to either phone in or e-mail any problem to the maintenance department. Of course, that then required manual input of the reported problem into the internal system.
The solution we proposed and built was a web app to enable staff members to photograph and log the details of any issue they found anywhere in the club. The location, details of the problem and any photographs taken are then uploaded automatically to the new online database where it can be accessed by the maintenance department. Having this information immediately available makes decisions on priorities much easier and greatly reduces the requirement for visits to a problem location to assess the work required.
By using a web app, it can be used on any mobile device that a staff member is carrying without any device installation costs, and maintenance problems can now be reported much more quickly than occurred in the past. In a building this big, wifi isn't always available, but in that case we simply store the report locally on the device until the staff member is back in a wifi area.
The club is extremely pleased with the improved productivity and cost savings resulting from this app, and other solutions for the club are now being planned.
We have also recently completed an app for a blinds company. The problem they faced was that representatives doing quotes for customers in their homes were having to generate quotes at a later date, taking more time to process, and possibly losing the sense of immediacy that might result in a sale. Blinds have a great many options and these all need to be easily added, updated and changed and costs recalculated on the fly.
By using a web app, all product data and prices are downloaded from the website database, and quotes are easily calculated and sent to the customer while the representative is still in the customers house. The back of house administration for quotes has reduced significantly with the introduction of the web app, along with the consequent savings.
It's clear that web apps are effective tools for all manner of uses in many types of business. If you have an idea for streamlining your business, or reducing costs by introducing an app, don't hesitate to contact us on 02 8904 7500 to arrange an obligation free meeting.

Co-founder and Managing Director of SiteSuite Australasia, Australian pioneers in web design and ecommerce since 1997. For more from Chris you can follow him on Google+ or Twitter, and for further professional musings and thoughts on his other passions in life, www.chrissutton.com
Don't Miss Anything
Get email updates when the next blog is posted.