Why Websites Now Need SSL for SEO
by Div Pillai | June 5, 2019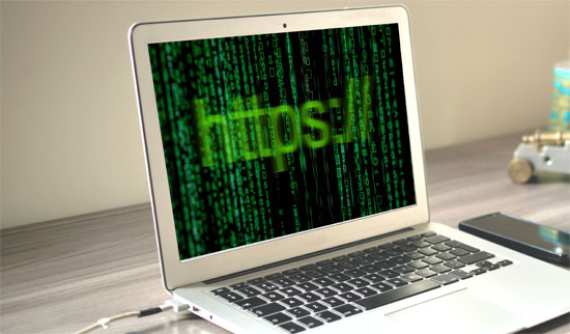 For obvious reasons, one of the major global trends at the moment is tightening online security.
Secure Socket Layer (SSL) was created in 1995 as a solution for increasing concerns regarding internet and cyber security.
The purpose of SSL is to create a secure connection between the web browser of the customer and the server of the company they are interacting with. SSL presence is important for any website that sells goods or services, in particular, they are mandatory by the banks or PayPal (and other payment gateways) for e-commerce sites. It ensures that all confidential and sensitive information stays private and secure.
What are the benefits of SSL?
Encrypting Information: The main aim of an SSL certificate is to encrypt information so that it can be read only by the intended parties. It prevents a third party from obtaining access. An SSL certificate inserts random characters into the original information, which makes it incomprehensible to a person without the correct encryption key.
Required for accepting payments: To comply with the Payment Card Industry, an SSL certificate with encryption of at least 128-bit is needed for all online businesses. The SSL offers a private connection on any page that requires customers to enter personal information. Without this, it is not possible for a site to take credit card payments.
Phishing Guard: Phishing emails are often disguised as advertisements or shipping confirmations and try to collect credit card information by sending it to fake sites for illegal purposes. People who build such fake sites do not have an authentic SSL certificate. Accordingly customers will tend to navigate away from sites that don't have a SSL certificate in place.
Authenticity: When obtaining an SSL certificate, a server certificate is also issued which acts as a mediator between SSL servers and browsers and guarantees the authenticity of the SSL certificate provider.
Brand power: Branded icons like site seals displayed by companies that provide

SSL certificates assure customers that their information is safe

.
Trust factor: It creates trust between a customer and business. Providing customers with security for all of their information and giving them ways to verify that security helps to ensure a positive buying experience.
Google Rank Boost: Google gives a ranking boost to sites with an SSL certificate. Google says that HTTPS signal shows positive results in terms of relevancy and ranking in Google's search results.

Please be aware that Google will show your site as 'Not Secured' if we don't apply the SSL to your URL. This means that users may avoid using your site following the warning from Google, if you don't have an SSL in place.
How SSL helps for SEO Websites?
Google has strongly backed this change for website SEO and your websites perceived security level has an impact on the site authority and in turn your online rankings, particularly when it comes to links on your site.
For Online Marketers or internet users, one area that has recently become more important as part of this change is non-secure legacy URL links, both internally within the site and externally to other sites, including social media links. If you still have legacy http links on your website, then you run the risk of Google downgrading your site authority, as it won't appear totally secure when crawled.
We recently went through our site to check our link position, we have been online for over 18 years so there is a bit of a legacy data to sift through, in round numbers we have a little over 500 pages, and over 10,000 internal and external links of which 300 were http.
Unfortunately this is largely a one by one manual exercise to remedy, thankfully it's a one off.
How to prevent this for SEO improvement
Use SEO Backlink tools to run a comprehensive link audit on the site. (note some DIY tools give incomplete results)
Then sort out the http links from the https ones
Create a list to resolve by page (note some links may require coding changes)
Check the links and manually adjust the http links to https or where an https link upgrade isn't possible, delete the link.
Rerun the test for a double check and final QA of the site.
We hope we've been able to explain the importance of SSL and its benefits to your business. Please contact Div Pillai at 02 8904 7500, if you need more information or to signup SSL for your website.
Don't Miss Anything
Get email updates when the next blog is posted.