Essential Business Books - How to Make an Impact by Jon Moon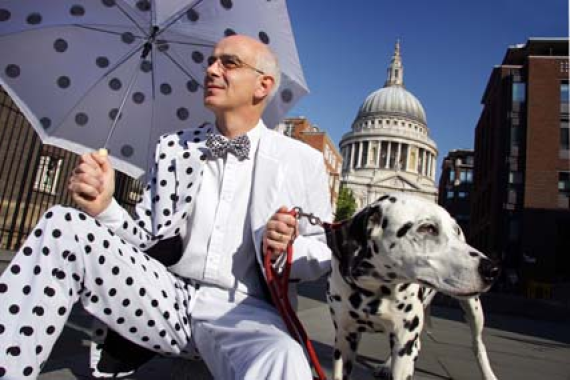 Business book reviews - 1. How to Make an Impact by Jon Moon
www.jmoon.co.uk
We all need to write business documents, and Jon's advice is priceless (as per that TV ad for a certain credit card). A friend of mine who won the prize for 'best financial plan' in a business planning competition puts the win down to the guidance of Chapter 8 of this book!
Besides the book, there are about 60 free and very useful downloads on the website. You would be missing out by not downloading these. And finally there's a useful and entertaining monthly newsletter by email. This isn't currently accessible from the website … so you will need to subscribe.
Very simply Jon's approach is all about putting Words into Tables [WiT] and abolishing the dreaded bullet point! When you see this in practice, you will experience one of those "why didn't I think of that" moments. And with the bullet point out of the way, Jon turns his attention to charts and graphs. He also has a lot to say about useless and misleading infographics in the newsletter.
It took me less than a minute to decide to buy the book when I found it in a book store! It should be on everyone's desk or in everyone's electronic book reading device … as both forms are available.
I can't say any more … which is why it sits at #01 in this series of Essential Business Books. But please feel free to contact me for some real-life examples of 'clarity and impact'.
Image is from the Jon Moon website, and photographed by Mark (www.markbasset.co.uk)
John Groarke has been a management consultant for 32 years working for global and local firms in senior client-facing and back-office roles.
Currently, he is the Principal of a consulting firm that works with services and services-led enterprises to develop sustainable and profitable enterprises. His whole approach is a mentor-based one and clients include; consultants, professional advisors and services-oriented small businesses.
John provides business mentoring services to SME clients of the Australian Government's Enterprise Connect initiative. And he runs workshops on consulting / professional advisory and small business topics for some NSW Business Enterprise Centres.
In 2005, he decided to pursue a 'giving back' strategy and John's 'pro-bono dance card' includes; NSW Enterprise Workshop, Women in Film and Television NSW, and the Small Business Mentoring Service. John is a long-term supporter of the NSW Government's small business initiatives – previously Small Business September and MicroBiz Week – and now Small Biz Connect.
John knows that I can make a positive and valuable difference to service-oriented businesses. He can be found via www.jegmc.com.
<!#--#include virtual="/app/comments/ajax/list/article_essential-business-books?rurl=%2Fapp%2Farticles%2Farticles%2Fview%2Fessential-business-books" -->
Don't Miss Anything
Get email updates when the next blog is posted.