Essential Business Books -The Lean Startup - Eric Ries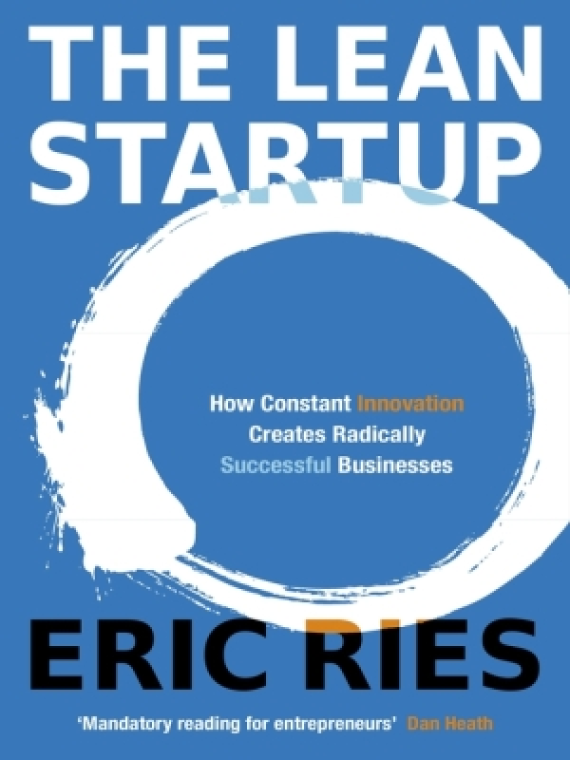 I will start with a BIG thank you to Eric for bringing out this pivotal book in 2011. This is the catalyst which has inspired me to research and study all that is happening in and around start-ups – as standalone enterprises (ie entrepreneurs) as well as within existing organisations (ie intrapreneurs). And it will be your catalyst too … trust me!
The Lean Startup cannot be ignored and you must also be aware of the 'associated' books which I will review in this series. I've already covered off two – Business Model Generation, Blue Ocean Strategy – and I have at least seven to go! And it could be more as my thinking on this whole topic evolves too.
I will, at the end of this series of ten (10) books, attempt to draw a roadmap as to how you can deploy what you can read in each book along with the wealth of resources which can be found on the complementary websites. You will have a 'treasure trove' of information to synthesise.
The Lean Startup is not the easiest of reads … it could do with a lot more diagrams. And the tagline on the book cover – "How constant innovation creates radically successful businesses" – I feel is a little misleading, because of the 'innovation' word, which has a wide range of meanings.
Very simply Eric's approach is all about quickly getting a Minimum Viable Product [MVP] out into its market and then making pivotal changes if it doesn't work out. For me, this is making transformational changes to products (and services), which may not be particularly innovative. OK, you can accuse me of 'splitting hairs' over a definition and I will plead guilty to that!
Eric's method has five guiding principles:
Entrepreneurs are everywhere
Entrepreneurship is management
Validated learning
Build – Measure – Learn
Innovation accounting.
And the book sets out the method, with good supporting case studies.
This book is an essential read, but there are two books in the rest of this series which 'bookend' Eric's work. And I'll review what inspired Eric in the next review, and how to operationalise Eric's method in the review after that.
In the meantime, sit back and relax (as I am doing with a glass of single malt, as I finish typing) and consider how you might apply the wisdom of The Lean Startup.
John Groarke has been a management consultant for 32 years working for global and local firms in senior client-facing and back-office roles.
Currently, he is the Principal of a consulting firm that works with services and services-led enterprises to develop sustainable and profitable enterprises. His whole approach is a mentor-based one and clients include; consultants, professional advisors and services-oriented small businesses.
John provides business mentoring services to SME clients of the Australian Government's Enterprise Connect initiative. And he runs workshops on consulting / professional advisory and small business topics for some NSW Business Enterprise Centres.
In 2005, he decided to pursue a 'giving back' strategy and John's 'pro-bono dance card' includes; NSW Enterprise Workshop, Women in Film and Television NSW, and the Small Business Mentoring Service. John is a long-term supporter of the NSW Government's small business initiatives – previously Small Business September and MicroBiz Week – and now Small Biz Connect.
John knows that I can make a positive and valuable difference to service-oriented businesses. He can be found via www.jegmc.com.
Don't Miss Anything
Get email updates when the next blog is posted.