Essential Business Books -The Startup Owner's Manual - Steve Blank & Bob Dorf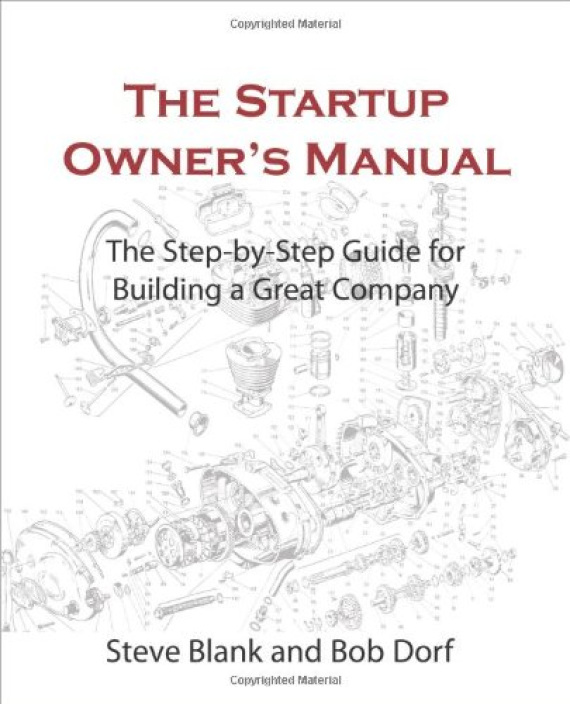 It was the work of Steve Blank which inspired Eric Reis and his book, The Lean Startup … as reviewed in Essential Business Books #06.
So this review of Steve Blank's & Bob Dorf's book, is more of a logical review than an essential one. You will 'see' where Eric, who Steve has described as his "best, or greatest, student", came from.
And this book title's key word of 'Manual' says it all. This is a true reference book for anyone who wants to build a great company. It's an academic text which is used by universities and business schools around the world. There are three pages which set out 12 paths for working your way through … quite remarkable.
There is significant complementary value to be obtained by subscribing to Steve's weekly blog and reviewing the content on his website. Some of the blogs are truly amazing, and you can also find some great thought-provoking videos on YouTube.
If you have an emerging interest in entrepreneurial and intrapreneurial innovation then these are definitely the places to go, ie book + website + blogs + videos.
The website is here: www.steveblank.com
John Groarke has been a management consultant for 32 years working for global and local firms in senior client-facing and back-office roles.
Currently, he is the Principal of a consulting firm that works with services and services-led enterprises to develop sustainable and profitable enterprises. His whole approach is a mentor-based one and clients include; consultants, professional advisors and services-oriented small businesses.
John provides business mentoring services to SME clients of the Australian Government's Enterprise Connect initiative. And he runs workshops on consulting / professional advisory and small business topics for some NSW Business Enterprise Centres.
In 2005, he decided to pursue a 'giving back' strategy and John's 'pro-bono dance card' includes; NSW Enterprise Workshop, Women in Film and Television NSW, and the Small Business Mentoring Service. John is a long-term supporter of the NSW Government's small business initiatives – previously Small Business September and MicroBiz Week – and now Small Biz Connect.
John knows that I can make a positive and valuable difference to service-oriented businesses. He can be found via www.jegmc.com.
<!#--#include virtual="/app/comments/ajax/list/article_essential-business-books-the-startup-owners-manual-steve-blank--bob-dorf?rurl=%2Fapp%2Farticles%2Farticles%2Fview%2Fessential-business-books-the-startup-owners-manual-steve-blank--bob-dorf" -->
Don't Miss Anything
Get email updates when the next blog is posted.