SiteSuite announced as Finalists in the City of Sydney Business Awards for 2011!
by Tim Rimington | July 29, 2011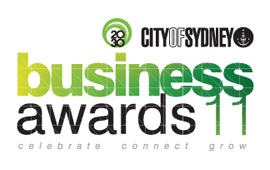 SiteSuite have reached the finalists list in this year's City of Sydney Business Awards. Of the 640 nominated businesses, only 175 made the list from a total 67,000 votes! Thank you to every one who voted for us!
The timing for our nomination is perfect. 2011 is shaping up to be an important year here at SiteSuite, largely due to the release of our latest and much-improved E-Commerce platformand the pending release of plug-in modules that will compliment the new software. This work has been in development for over 18 months and includes new key features designed to keep SiteSuite E-Commerce clients ahead of their competitors.
This is also a golden opportunity to announce the launch of the brand new Pure Earth online store, the first store to use SiteSuite's latest E-Commerce technology. Pure Earth have been a long standing and valued client here at SiteSuite and you can read more about Pure Earthand why they chose to retain SiteSuite as their E-Commerce provider.
Don't Miss Anything
Get email updates when the next blog is posted.