SSL Certificates And HTTPS: How They Help Secure Your Website And Maintain Its Google Rankings
by Spandas Lui | June 8, 2017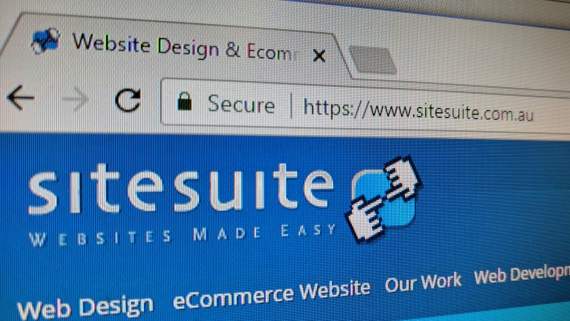 Whether it's a static page or a full-blown e-commerce site, a website is pretty much a prerequisite for most businesses these days. It's an invaluable resource that lets you communicate with existing and would-be customers, which is why having a website that takes UX into consideration is so important.
But have you ever stopped to consider the security of your website? If you haven't, you should. Companies with insecure websites risk losing business and being demoted in Google's search engine rankings.
Today, we'll go through one of the most fundamental ways websites can be secured: by using HTTPS.

What Is HTTPS And Why Should You Care?
One of the most common ways to help secure a website is by obtaining and implementing an SSL certificate. This enables web traffic to be encrypted between a website and a user using the HTTPS protocol. The certificate sits on the server-side to prove a website's identity to web browsers.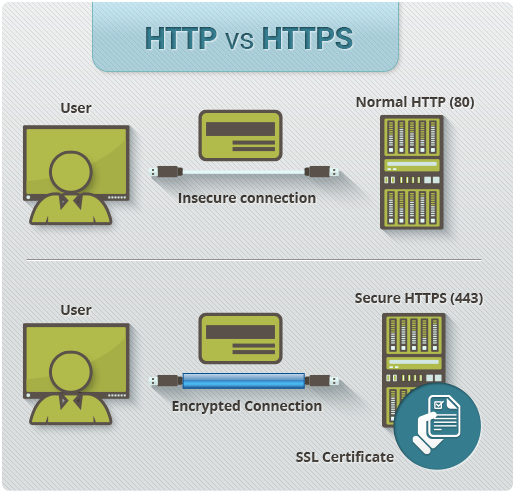 Image: Infographic from Instant SSL
To put it simply, HTTPS creates a secure connection for individual customers to view and interact with your website by preventing anybody else from eavesdropping. The SSL certificate that supports HTTPS is also used to prove that your website is the real deal and not a spoofed site. This is particularly important if you conduct financial transactions on your website since your customers post sensitive banking information.

The same goes for newsletters and contact forms; if the data isn't transmitted through HTTPS then it could easily be stolen.

When a webpage is served by HTTPS, popular browsers will display a green padlock next to the web address in the URL bar:

Image: Chrome browser
By now, if you don't run an e-commerce website then you're probably thinking "I don't need to worry about this because I don't have to deal with sensitive information". The problem is web browsers, including Chrome and Firefox, are beginning to penalise websites that don't support HTTPS.
From October, Google Chrome will display a "Not Secure" message next to the URL of any websites that don't support HTTPS. Both Chrome and Firefox already display warning pages to users when they try to visit a website through HTTPS that doesn't have a valid SSL certificate.

These are things that would give visitors pause. It may scare off potential customers and damage the integrity of your business; would you do businesses with a company that has a website that is insecure?
Another thing you may not have considered is how HTTPS impacts your Google search engine rankings. Why websites now need SSL for SEO? Because Google is now using HTTPS as a ranking signal. The company is a strong proponent and champion for the widespread adoption of HTTPS. Websites that do not support HTTPS are demoted in search results. That means less traffic to those websites and loss of potential business.
Obtaining, Applying, And Maintaining An SSL Certificate

Just because you already have an SSL certificate in place doesn't mean you can dust your hands off and forget about it. There are many factors to consider when you deal with SSL and HTTPS.
If you haven't upgraded your website for quite some time, it's possible that you have content on your webpages, such as images, that are served through an HTTP connection. Even if you have an SSL certificate in place, if parts of your website still serve content through HTTP some browsers will identify it as insecure.

You also need to be aware that your website doesn't automatically direct visitors to use an HTTPS connection even when you do have an SSL certificate correctly applied; steps need to be taken in order to force all traffic that goes to your website to HTTPS.

As you can see, there are nuances to consider when you deal with SSL certificates and HTTPS for your website; it's not as simple as just whacking it on a server and forgetting about it.

If you're a SiteSuite customer, feel free to contact our support team to purchase and implement an SSL certificate for your website. We will manage the certificate, assist you with renewals, and provide advice on how to force all your webpages to go through HTTPS.
We are offering a price discount on SSL set up until 31 August, to help clients improve their security and maintain their Google rankings.
Get started, call Ly in Accounts on her direct line (02) 8904 7508 or Bryan on (02) 8904 7500 to improve your site security for $300 plus GST. Alternatively, you can get in touch with us by email at info@sitesuite.com.au
Don't Miss Anything
Get email updates when the next blog is posted.